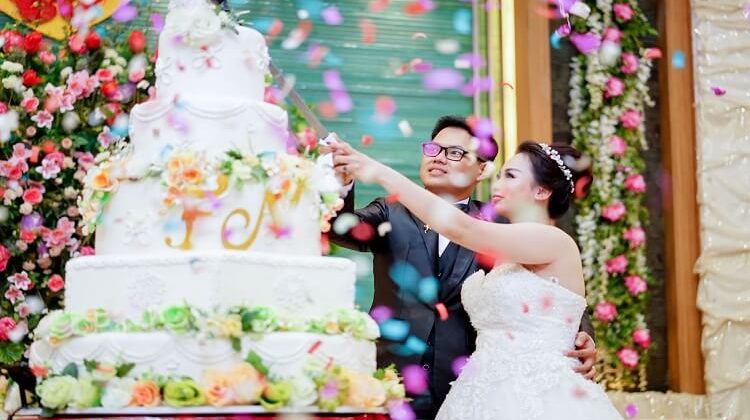 Weddings or both special and hectic they are special because we form new bonds for life and they are hectic because there is a lot of planning involved and one such plan required while getting married is that of a cake.
Wedding Cakes for a Winter Wedding
Now, if you are having a themed wedding or a winter wedding, especially then this particular blog will appeal to you. And the best part is that I have brought you all those wedding cakes that are very readily available.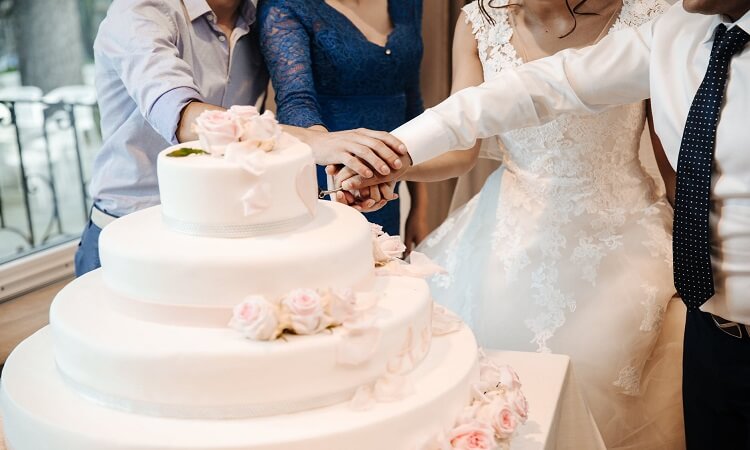 So be sure to choose a florist who can help you with the same after all who wants to run to ten places to select a cake when that's possible in the florist shop itself. So now, let's begin the countdown to these amazing winter wedding cakes.
Gingerbread and Fondant snow cake
Christmas is the time of joyful celebration and snow globes for sure, but it would become a double celebration when you are celebrating your birthday anniversary or getting married. And that's why a Gingerbread and mountain snow cake would be a perfect combination of flavor and classic style that you will need for your wedding.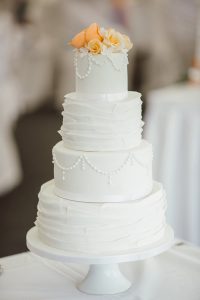 As the name suggests, this cake is daring in flavor, and the combination of gingerbread and fondant is irresistible, especially as it's topped with sweetened condensed milk, a garland of raspberry and red currant, simple sticks and some rosemary.
Best Christmas wedding cakes | Yule Log
Yule log has been a famous cake for Christmas celebrations. It's based on the wooden log we lit up to warm our house during winters. And of course, the combination of flavor it uses carries a lot of warmth itself. You can go for the largest possible size of Yule log depending upon the guests invited to your wedding, or you could try my way of giving everyone a mini yule log. If you are having a winter theme wedding, then the sprinkle of white sugar on your yule log would look like it was a snow-covered log on a fresh winter morning.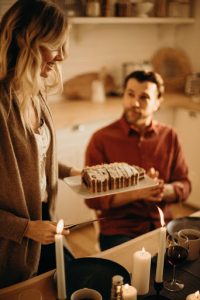 It's a perfect Christmas cakes for Weddings, anniversaries, birthdays and most often just because you want to eat it. But of course, to make it more suitable for weddings, you add lots of red currants, cherries, raspberries, strawberries, and rosemary, or you can add candied fruits for various colors like the Christmas balls on Christmas garlands. 
White Yule Log
White Yule log is becoming quite popular nowadays, and if you are a bride or groom who wants to make a difference in their winter wedding, then the white Yule log will be the best choice. It carries the freshness of a winter morning and the colors of a Christmas garland, and of course, the sprinkle of sugar on top makes it look like a snow globe, and instead of eating, you might want to stare and satisfy your palate. 
Strawberry and Fresh Cream Cake
If there's anything we love winters for, apart from Christmas, it's definitely for the different types of berries that we get to eat. And it would be amazing to add those same berries to a beautiful cake that we can use for a winter wedding.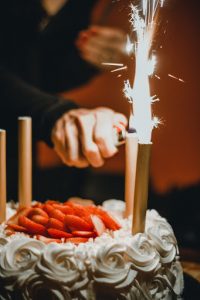 Of course, because my favorites are strawberry and fresh cream, that's why if it's my wedding during winters, I would love to have a strawberry and fresh cream because that's something after a lot of stress it's something that'll fresh up my senses.