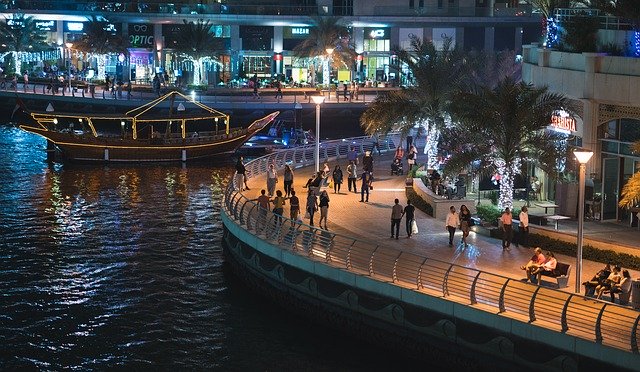 Why is the Dubai mall so special? Plus, a Great place to rent a luxury car from while in Dubai. The thing is Dubai mall is hugely popular and probably the first destination on everyone's list of places to visit whoever is flying to Dubai for the first time
Best 2020 Tourism Guide! Dubai Mall & Car Rental Information
But it has often been overlooked or targeted for being too overly expensive for shopping. Which is a fair point?
In all honesty, very few people go there for buying things so to speak. So, you are not alone if you visit the Dubai mall just for the sheer spectacle of it. I don't have any statistics to support my belief, I'll be honest, but I don't them. Most people I Know go there just for sake of it. Yeah, they do enjoy it, but rarely do they buy anything.
For being too expensive, often people struck off Dubai mall from their list of places to visit. I suggest don't do that just yet.
There are a whole lot of other options at the Dubai mall that do not involve shopping. Here is the list:
The Goal, Dubai Mall:
If you have some enthusiastic young football/soccer players along with you, you can let them play indoor football. You can drop your kids here, let them engage in this healthy session of the physical; activity while you and all others can roam around and see some other cool spots.
It is for kids from ages 5 to 15
Dubai Aquarium: A Stunning Marine Visual.
If you haven't really visited the Dubai Mall Aquarium yet, you are doing yourself a disservice. It's absolutely breathtaking. If you have no idea what it looks like, you can google it and see the pictures for yourself. It is one of the coolest things to do in Dubai. If it's your first time, get prepared to be blown away by the beauty and scale of this project.
Dubai Fountain: Fantastic Dancing Water.
Yes, you cannot consider this to be inside the Dubai mall but you can see it from the Dubai mall. Not from some window but from many of the restaurants inside the Dubai mall that have outdoor seating. In fact, the best place to witness the Dubai fountains is from the outdoor restaurants inside Dubai mall. You can have the perfect aerial view from up there. Which is not available if you are down there, in the area where people gather to witness the fountains.
Ice Rink in Dubai: Skate Away!
The ice rink is inside the Dubai Mall. It allows you to basically skate over an ice surface. Even if you are not a skater or never have been really eager to try it, visiting the ice rink can be a good option just for the face of how alive it feels from the inside. There are adults, children and all of them are either trying to learn to skate or just being plain goofy and tripping over. That's always fun. Seeing kids fall over and over again.
Seeing as this piece was to describe why is it special, the answer is simple. Yes, it is special because it is truly the place where everything and everyone comes alive. Just due to the fact how diverse it is in terms of people that visit and seeing as Dubai mall is basically where everyone meets to hang out together, the whole atmosphere and energy of this place is still unlike any other place in Dubai. more post you can share & post on star star show & read also.
Planning To Visit Dubai With Exotic Cars in Dubai is Amazing:
So, if you aren't planning to skip the Dubai mall on your next visit because you aren't going to buy something, remember the Dubai mall isn't just the place where you buy things. It is a place to have a good time and it has lots of other offerings for you.
If you are planning a visit to Dubai, remember it is much easier to rent a car than use public transport. Car renting offers more value and can also be cheaper than using public transport. The freedom that you can get by renting a car is a much more attractive prospect than using cabs, ride-hailing apps or local transport. For exotic Car rental Dubai and sports car rental in Dubai ask and look for Don Rent a Car.