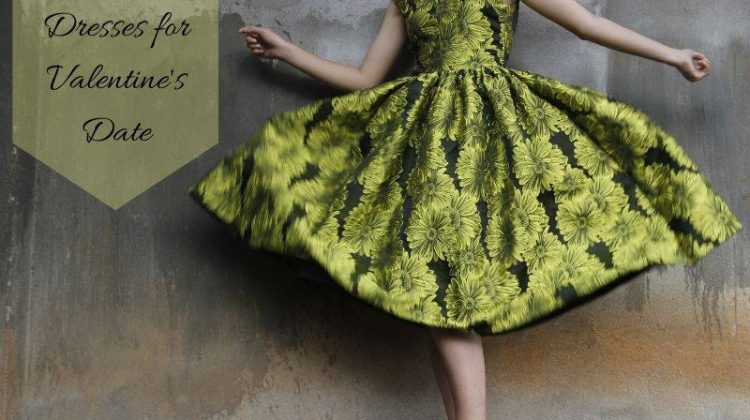 February month is arriving and Love is in the air already. You can feel the energy of this beautiful emotion around you. Doesn't it make you glow with happiness and health? Just think of your beau for a second. At once, you will experience a gush of happy feelings. No wonder you want to impress your beau by being your best in physical appearance and behavior. Time to steam up your love with some hot dresses this Valentine's. The latest TB Dress coupon code will help you buy your favorite dress at an attractive price.
Here are a few tips that will help you look smoking hot on your D-day.
1. Show some skin, honey!
This isn't the occasion to dress all wrapped up and be in your modest best. Time to be a little naughty. So, stack away that turtleneck and bring out a plunging neckline. Choose from a range of hot Valentine's Day dresses at TB Dress. Show some skin. It makes you look attractive and flirty.
However, the prominence is on the word "some." So, if you want to show off your shoulders, choose a full-length dress. If you want to show off your legs, cover up the upper body. Wearing a cleavage-showing micro-mini dress can look too tacky. Be elegant and sexy.
2. Highlight your strong body feature
You need no skimpy clothes to look sexy. There is a thin line between sleazy and sexy. The best way to show skin is to highlight your best body part.
For example:
If you have a nice cleavage, choose an elegant flowy dress with a plunging neckline.
If you love your legs, dress in something that's above the knee.
If you are proud of your toned shoulders, off-shoulder is the thing for you. Oblique collars are hot this season. You can easily find obliquely collared, full-length dresses in lovely shades and even sequins. They play peek-a-boo with your cleavage and sensuously flatter your figure.
Hurry, because you can find dresses on discounts only for a limited time period!
3. Avoid squeeze-fit
You are size 10 and you want to squeeze into size 8. Forget about it! It is neither sexy nor smart. Also, you will feel uncomfortable the whole time.
Wear well-fit clothes that flatter your figure, not squeeze you. Moreover, tight clothes highlight your bulges, in case you have them. There is an uncanny charm about well-fit, nicely cut clothes that not only allow your body to breathe but also make you look sensuous. A stylish range of dresses awaits you at TB Dress for all sizes. Make sure to get the most of these online deals and discounts.
Also read: Best Discount Code for Fashion Nova
4. Drapes and flowy fabrics are in vogue
Fabrics that fall gently over your curves create a feminine look and give you elegance. They are also comfortable to wear and you feel great in them. Wrap dresses, flowy maxi dresses, tassels, lace, and such other fabrics fit you snugly, but not tightly. You can move in them freely and set the street on fire.
5. Not the dressy type? Go for a sweater
Who says sweaters can't be sexy? A soft knitted long sweater paired with leggings or a fluffy cashmere sweater dress makes you look so hot that your man would want to hug you. Complete your sweater dress look with knee-high boots. Grab the newest TB Dress promo code to shop for some sexy sweaters, tops, and bottoms.
6. Leather is hot
Leather is a material that symbolizes passion, power, and adventure. So, if you are in for some passionate love and want to feel powerful and adventurous, wear leather. Choose a lovely floral dress or a sequined number and pair it with a leather jacket.
7. Animal prints make you roar in love
Animal prints never go out of style. Snakeskin print is also trendy this season. Choose a printed dress and combine it with a solid color jacket or coat to add a dash of charm. Complete the look with heels.
8. Sparkle and shimmer
If you are going on a night date, wear a full-sequined number or a dress with shimmer and satin. Or choose a warm color velvet dress. When wearing sparkle and shimmer, keep your makeup subtle and your accessories in solid color.
Valentine's Day coupons and deals 2020 are available at the website Don'tPayAll.