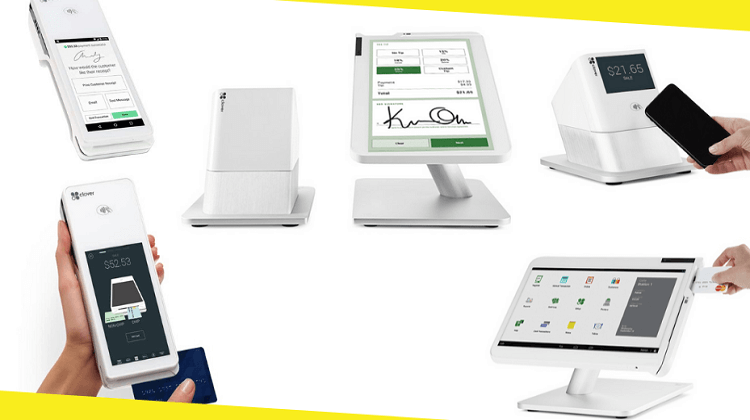 When you run a small business, every decision can have a significant impact. One that you should put serious through into is which POS system you will use. Accepting payment cards is almost a necessity for just about every business. However, there are so many points of sale systems; it can be hard to decide. Between the Clover Flex and Booker, which should you choose? Clover Flex Vs. the Booker Credit Card Machine.
Clover Flex Vs the Booker Credit Card Machine
Clover Flex
The Clover Flex is a slightly unusual POS system because it is based on a mobile device. Nonetheless, ever since the brand started offering the clover flex for sale, it has received significant interest.
Part of the value of the Clover Flex is that it uses the Clover 2.0 software. This is a highly customizable POS tool that includes many features that are ideal for different small businesses. If you have a service-based business, you likely need different functionality than a product-based business. Thanks to the adaptable interface on the Clover Flex, you can choose which features you want to use.
Sometimes the Flex is sold along with the Clover Station. This includes the Clover cash register and some other helpful features. In other cases, it is available as a standalone unit. Whichever you prefer, the Clover Flex can offer a portable, flexible style of payment processing that can be as at home in an automotive shop as at a food truck.
Booker POS
Booker is a very different style of the POS system. Where the Clover software is designed to be customizable, Booker is explicitly intended for appointment-based businesses. It can be used for other industries, but it shines with spas and salons.
The software includes features for making and managing appointments. You can set up a website that lets customers book their works online. Booker even provides tools for taking payments online through an e-commerce portal. It also has some functionality for capturing customer contact information and promoting your business to current, former, and future customers.
The hardware is a countertop console that is easy to use and works like a contactless payment machine and a traditional card reader.
Finding the Right POS
If you choose between the Clover Flex and Booker, you should primarily consider what type of business you are running. If you are focused on appointments, Booker is likely the right POS for you. However, if you have a very mobile place or space is limited, the Clover Flex may be a better choice.
Each of these points of sale systems offers some excellent features. Whichever you choose, you will have a perfect system.
Get Set Up Today | Clover Flex Vs the Booker Credit Card Machine
As you start to home in on the POS system, you want to use, and you should start thinking about the payment processing partner you expect to use. Typically, you can get your hardware and software through your partner. You should also consider the fees that you will have to pay to process payments. Consider opting for one that does not have monthly fees. Get set up today.