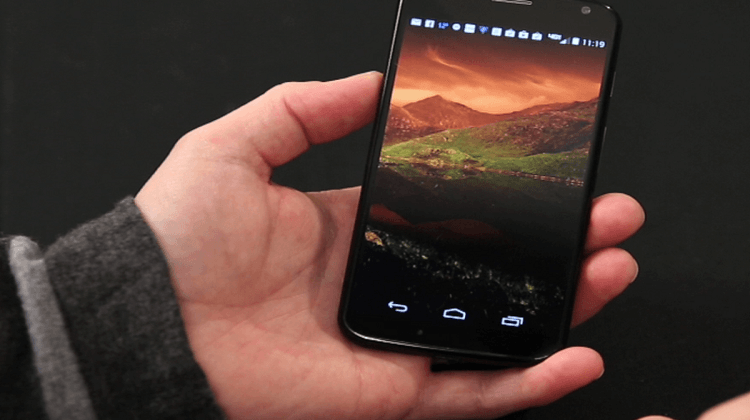 Android devices are prone to lagging or slowing down. Even if you have bought high-end equipment, there are chances that your Phone will lag or slow down after a few months. This happens due to the clutter of apps, media files, bloatware, and cache that is stored on your Phone & Improve Your Android Device.
Easiest Way To Improve Your Android Device
Unknowingly, you all confiscate your phone memory and make it slower and inefficient. However, you may follow a few tricks and get it run back at full speed. So, rescue your smartphone and improve its efficiency and performance. With the expert android tweaks, Your android device and boost its speed instantly.
Simple and Easy Android Tips to Improve Your Android's Performance
Here are the easy and simple tricks through which you may reclaim your phone storage, save battery, and improve the Phone's speed. 
Uninstall The Bloatware and Unused Apps
Bloatware is the system software that comes pre-installed from the phone manufacturer's end. Most of these apps are not used frequently by the users and clutter the system storage or drain the battery in the background. Thus, it is always recommended to remove the bloatware that you don't use. As bloatware can not be uninstalled or entirely removed, you need to disable them. 
To disable the bloatware, follow these steps:
Navigate to device Settings>>Application Manager or Apps.

Scroll down and search for the apps that you don't use.

Select on the app you want to disable and tap on the Disable option.

You will get a message warning about the risk of disabling the app. Click on Yes. 
Similarly, there are few apps on your phone that you have installed but do not use now. To uninstall the apps from your phone, use the steps mentioned above of disabling apps and click on Uninstall. Or follow these steps:
Install the

best Android Phone Cleaner app

and click on the App Manager option. 

Tap on the Uninstall option at the side of the app.
Clean the Cache App Data
Cache data helps android devices to launch apps quickly. However, over time, the cache data clutter the storage space and slows down the smartphone.
To clear this cache data for the individual apps from your Phone, follow these steps.
Navigate to device Settings>> Apps or Application Manager.

Slide over the "All" tab and tap on the app to view the Cache data. 

Tap on Clear Cache.
To clear the entire app cache, follow the steps,
Navigate to Settings>>Storage.

Tap on Cached Data.

Click on Ok.
Update the Android OS
It is essential to keep your android device's version up to date. Updating your android version gives you access to new updates,  latest features, better security patches, fixed bugs, improved connectivity, and much more. It significantly improves the efficiency of your operating system and makes your Phone perform faster and smoother.
To update your Android OS, you should follow these steps.
Navigate to Settings>>About Phone.

Tap on System Update to search for any update. 

You will find Install Now or Install option (depending upon OS version). 

Tap to Install the latest Android OS version. 
Optimize Phone's Battery
A useful android device has active battery life. Thus, to make your Phone more productive and work longer, you need to optimize your phone battery. Stop the resource-hungry apps and force stop them from stopping your Phone from draining faster.
To monitor battery drainage and force stop the battery draining apps, follow these steps.
Navigate to Settings>> Battery

Tap on Battery usage. You will find a list of apps with their battery usage percentage. 

Tap on the apps and Force Stop or Disable the app from the background running. 
However, you may not always monitor the apps and take time to restrict their running in the background. Therefore, it is suggested to use Battery booster or android cleaner apps with battery boosting options to limit the background running battery-draining apps automatically.
Clear Home Screen and Reduce Widgets
Do not clutter your smartphone's home screen with lots of icons, widgets, and heavy wallpaper. Keep things minimal. Do not use a live HD wallpaper or widget as they continuously utilize your phone resources and drains your battery. Clean away the unused icons and keep the essential widgets.
To reduce widgets, follow these steps.
Press and hold the widget that you want to remove.

You will see the Remove option on the top of your screen. 

Move your finger to drag the widget onto the "Remove" option.
Reclaim Storage Space
To perform faster and smoother, your android device requires space and resources. Thus, free up the memory space and let your Phone breathe in. To do this, clear the photos, videos, or other files that are not of use. You may also use Google cloud storage to back up and remove the data from your smartphone. For this purpose, you may download the Google File Management app- Files and detect the unnecessary files on your Phone. If you want to clear the media files that are similar and blur, you may use Duplicate Cleaner apps or a good android phone cleaner that can help you to do that.
Final Line | Easiest Way To Improve Your Android Device
So, now you have everything to make your Android device faster and smoother. Do not wait anymore. Follow the tips as mentioned above, and get a fast and improved android phone within a few minutes.