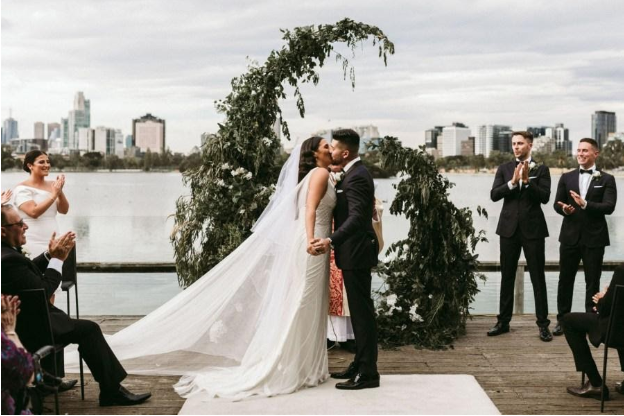 A wedding is a time when one can get as creative and innovative as they wish to be. One of the main issues at any wedding is not the lack of ability to be creative but instead, lack of time on the whole.
Planning a wedding can be quite a time consuming since there are many aspects to a wedding, not all of which you can handle on their own. Thus, it is a good idea to seek the help and expertise of a special wedding stylist rather than going at it yourself.
A wedding stylist is essential since this is someone who has the skills and resources to transform your ideas into reality. In this blog, we have highlighted some useful insight into the role of a wedding stylist and the benefits of hiring one.
The Role of a Wedding Stylist
A wedding stylist plays an integral role in any wedding with the main task being to take care of the main design and ensuring the theme is as per the request of the bride & groom. This is someone who will listen to your ideas and requests and come up with an appropriate theme in a setting of your choice to ensure your special day is a memorable one.
A wedding stylist is likely to have several preset wedding arrangements depending on the location. For example, a special package for a wedding with a beach setting, an elegant arrangement for an elegant wedding, a special design for weddings either riverside or lakeside which may include bamboo or some other design, and several other arrangements with special themes.
Benefits of Hiring a Wedding Stylist
Innovative ideas: A wedding stylist is someone who gets paid to unleash their creativity to make your event a unique and successful one. They have the expertise to take your creative thoughts & ideas along with a choice of location and transform it into something unique at out of this world. They are the people who make your big day extra special with the help of creativity.
Wedding setting fit for any theme: It is not uncommon for couples wishing to have their wedding arrangement to be specially based on a specific theme. A stylist has all the resources to make this a reality.
Great time saver: Organizing a wedding is one of the most time-consuming tasks and it can easily turn into a nightmare, especially for working professionals who already have their work pressure to deal with. Hiring an experienced wedding stylist in Perth can be the perfect solution since this will help save valuable time to concentrate on the finer details of your wedding while allowing the stylist to bring your ideas and preferences to life.
Good experience & knowledge: This is a person with tons of experience designing special wedding themes and preparing location-based themes as per the requests of the wedding couple. Every design element of your wedding is taken care of by them; besides which, they also take special precautions and come up with quick solutions if something were to go wrong. (However, that would be a rare event). A stylist is also someone who is likely to be familiar with the venue which would work to your advantage.
Have a perfect wedding: Hiring a specialist means you can trust everything will go as planned on your big day. This is one of the major benefits of hiring a professional wedding stylist; they successfully convert your ideas into reality and make sure you have nothing to worry about on your wedding day.
Getting the Wedding Plan Right
Thus, no matter what kind of wedding you intend to have, consulting the experts will make it a big success. It doesn't matter whether you are hiring for an outdoor party or for an indoor wedding, hire a wedding stylist seems to be a good choice.