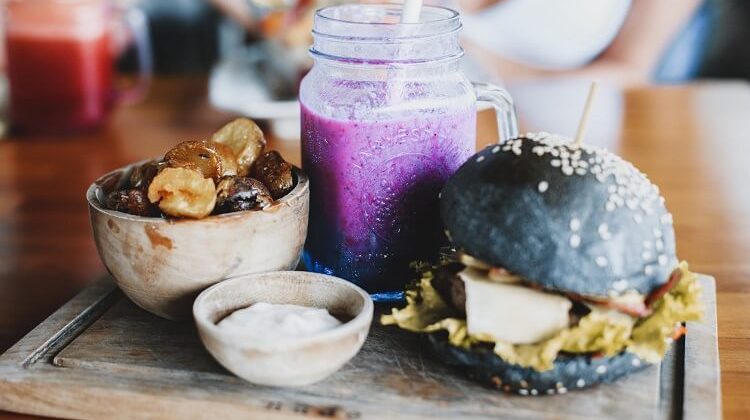 What comes to your mind when you think about sitting idly in the morning with the newspaper or a book or a cup of coffee in your hands? Sunday, right? Yes, a day that everyone waits for. Sunday means loads of free time for yourself and your friends or family. You wake up whenever you want to wake up, spend the day doing whatever you like to do. It's a day that is free from all sorts of the hustle and bustle, etc.
You keep the day for yourself and your loved ones. Do you know what makes Sundays even more special? The Sunday lunch, of course! You get to eat almost a five-course meal! I mean, think, a day, where you stay at home, with your family, away from your office, and you get to eat super delicious home-cooked food that you've grown up eating. For us Indians, home-cooked food means more than just the satisfaction of taste buds. We would instead cook and pack our meals every day before leaving the house for work.
Food is What Makes a Sunday
You tell me which canteen Thaali (platter) tastes as good as the Puri (Indian flatbread) and Sabji (curried vegetables) that your mom or wife or sister cooks for you? In India, women are the rulers of the kitchens, hence the previous sentence, so don't get me wrong! 
WHAT ABOUT THE ONES WHO LIVE ALONE OR IN A DIFFERENT PLACE? 
What about them? They are the equally office-hating, Sunday-loving, food-monging creatures who live away from their respective homes. They might live on their own for their jobs, but inside, they still miss their families and friends and of course the home-cooked food! They would usually munch on regular canteen stuff or even food from outside. However, there would still be someone who'll crave 'Mummy ke haat ka bana aloo ka paratha' (sort of a flatbread that contains spicy potato filling).
One of my uncles used to live in Hyderabad, who'll come home only for the Durga Puja holidays and trust me. He would not leave the house even for pandal hopping. He would stay at home for ten whole days and never leave the house for ones, and when his stay was over, he would go back to Hyderabad, gaining both kilos and inches. 
WEEKEND FOOD MASHUPS!
Weekends are usually fun, and you can make it even more fun with food. I am the kind of person who will spend the whole weekend at home eating and getting fat. There's no shame in loving to eat, right? Yes, your love for food should show otherwise what the point is? I was once traveling through North India with my brother and cousins. My folks and I love to travel.
So there was this weekend when we were in Noida and craving some home-cooked food. So, one of my cousin sisters came up with the idea that we should have, if not home-cooked, some authentic Bengali food at a restaurant whose name has slipped my mind. We found a place that not only served fantastic food, but its atmosphere was also very homely.
We also came to know that they had branches spread all over the city. Me & my brother and our cousins were downright overwhelmed with the food, the atmosphere, and especially the service. It felt so homely that my brother promised them that he would visit again and called them one of the best family restaurants in Noida. Yeah, so that was one of my many travel weekend stories.
FOLKS AND FOOD
We live in a time where it's even painful to maintain yourself, let alone spending time with family and friends, or just having a hearty meal. Some of us have to leave our people behind for work, get used to a more hectic lifestyle while some still get to live in their homes with their close ones.
Final Line | Food is What Makes a Sunday
We have to get going with whatever life has to offer us, but it doesn't mean that we keep compromising with the mere fun fact called LIFE. Both good times and bad times will come and go, but you know what is going to stay?