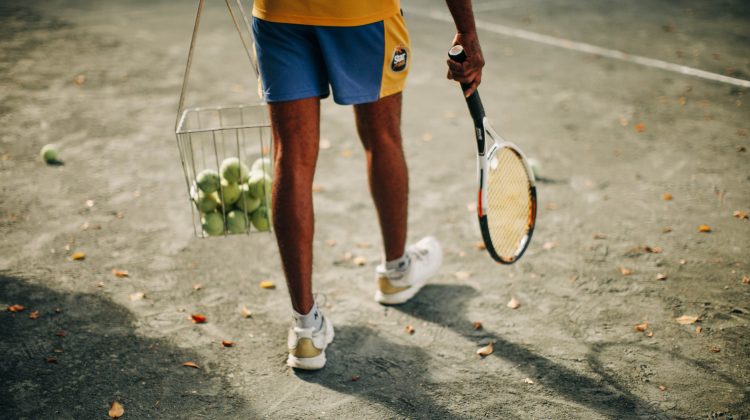 They are used to the cheering of thousands of fans in the stadiums. Their bodies used to a regular fitness regime that is complete with exercises and gym sessions and runs & How Cricketers are keeping Fit Themselves. Suddenly, it has all come to a dead stop. With the Corona pandemic, most of the world has been under lockdown, and the major cricket playing nations are no exception. But can they afford a slip-up and compromise on their fitness?
Knowing the competitive nature of the game, if they do not keep themselves fit, then the chances are that someone else would replace them when the game resumes. Contrast these attitudes with the now-retired Kevin Pietersen. Speaking with Betway, he claimed that practice games and warm up matches were pointless.
How Cricketers are keeping Fit Themselves
The famous cricketers are thus taking no chances. From their home workouts to proper diets, they are doing everything in their capacity to stay fit during these hard times. Let us observe some of the famous cricketers and their attempts to maintain fitness during these times.
Famous Cricketers are keeping Fit Themselves
KL Rahul:

This flamboyant Indian opener is not just known for his batting skills but is also electric on the field. He owes it to his fitness regime, and during the lockdown, he has no access to the gym. But even with the limited equipment at his disposal, he is leaving no stone unturned in his pursuit of fitness. From regular exercises to indoor training, there has been no let-up in the efforts of KL Rahul.

Ravindra Jadeja:

He is hailed by many as one of the best Indian fielders and for a good reason. He runs like the wind, catches like a hawk, and aims at the stumps like an archer. Currently, this fitness freak saw sweating it out at home. He even posts his workout videos for his fans. It is hard to believe how effective an indoor workout can be if you do not check out his workout videos.

Hardik and Krunal Pandya:

The two brothers are capable all-rounders in the side, and they have each other for company in these trying times. The Pandya brothers are known to workout together, and they motivate each other to stay in shape. Hardik Pandya, who was not completely fit before the lockdown announced, is now busy training himself back to top-fitness.

Mohammad Shami:

He is fortunate enough to train outdoors because he shifted to his ancestral house in the village. His gigantic farm allows him to go for runs and train outdoors. The talented fast bowler does everything to keep his rhythm going, and when the lockdown is over, you can expect him to run in again with full steam and rattle the opposition still.
During Training
These are not the only one's training during these times. Every professional cricketer is not trying to stay mentally and physically stable so that when the time comes, they can come out all guns blazing. The likes of Rohit Sharma, Virat Kohli, Shikhar Dhawan, and others are all engrossed in their training activities, and they will keep it up throughout the lockdown.
Present Status of Cricket:
As of now, they are not getting any games shortly. With the IPL starting at cancellation and doubts over the fate of the upcoming T-20 World Cup, it is hard to predict when these prolific cricketers will see action next. But it is for sure that their efforts will reflect in their performances when the game does get going. It is heartening to see the players attaching so much importance to their fitness regimes and focusing on staying in shape even in such a situation.
Conclusion | How Cricketers are keeping Fit Themselves
Modern-day cricket involves a demanding schedule where the fitness of a player is valued highly. Gone are the days where the game used to favor even those who qualified courtesy of their batting or bowling talents. It is time for everyone to be live wire on the field as well. Besides, to have a successful career in the face of regular cricket means that one has to evade injuries by staying fit. It is no surprise that the cricketers are taking adequate care for themselves. It is also essential for them to stay mentally fit during this time, and we hope that the trying times are soon over, and they can get back to their game at the earliest.