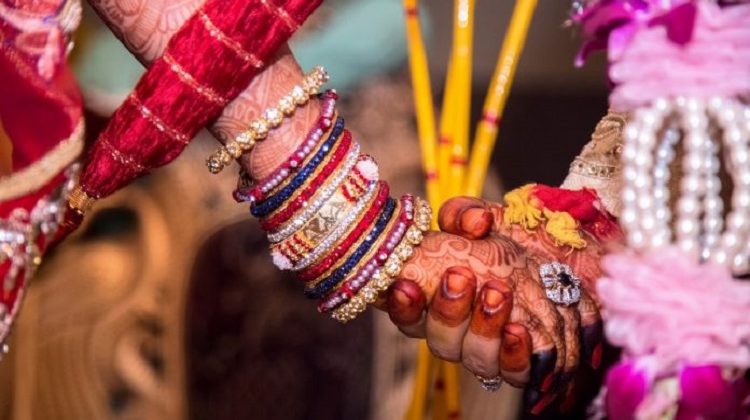 Over the past almost three months, the entire world worked to slow down the spread of coronavirus by closing down nearly everything from shops to schools and public places. Come May, although lockdown in most of the cities has lifted, that does not mean that people planning for weddings along with the professionals assisting them aren't facing any challenges. Wedding Planning During COVID-19.
Whether you are days, weeks, or months away from tying the knot, finalizing the venue, or looking ahead to the future event, you must prepare yourself for-not agitate over-any changes in plans.
How to plan your wedding during COVID 19 pandemic
While you pave your way through plannings of your wedding during these dark times, we want to help you make your Shaadi as unique as your wedding lehenga with the following pieces of advice on how to manage the situation in the best possible ways.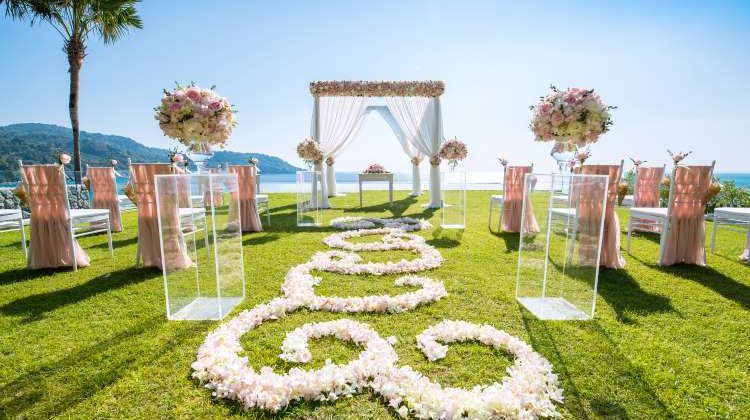 Postpone the Wedding if Possible
you will first have to call the vendors already booked to let them know about your postponement decision. You can also immediately talk to them about rescheduling charges for the new dates & requirements.
The decision to postpone is a selfless action, and you deserve laud for doing your part during these unprecedented times. This decision of yours will help you and your dear ones stay safe!
If Postponing is Not Possible, Opt for Larger Venues
To ensure distancing and avoid overcrowding between guests, you should opt for a larger venue. Open-air settings with spaced out sitting arrangements are recommended for maintaining distance among attendees, for air and proper ventilation. Scanning the guests at the time of entering the venue can be done by the venue owners for security measures.
Pre-event Sanitisation
Venue owners must ensure that all tables, chairs, sofa covers, and carpets across the venue are regularly cleaned or changed before every event. Such actions are essential to maintain high disinfectant measures to reduce the spread of the virus. Cleaning of these high focus contact areas must be done as per government directions.
Food & Catering
To make sure that the food service maintains all the distancing norms, administering all preparations with extra care is highly important. Instead of the usual buffet style, you can request for the widely spread tables with only staff members to touch any utensils to avoid crowding.
Hand Wash & Sanitisation
Placing the sanitizer and hand wash stations at the starting and ending point of buffet layout these days are as important as buying designer lehengas and clutch bags for weddings. Additionally, masks and sanitizers can be given (if not applied already) to the guests at the entrance.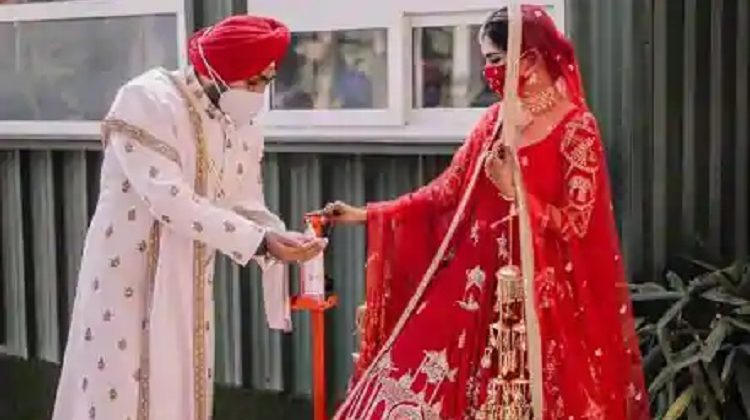 All the staff members armed with gloves and masks must be stationed at the entry & exit to helps guests with touch-less service. To avoid risks, staff must wash or sanitize their hands frequently.
Final Line | How to Plan your Wedding During COVID 19 Pandemic
And it's as simple as that. A few arrangements here & there and you can have as spectacular a wedding amid the coronavirus times as you have been dreaming of for years. I wish you guys a happily ever after!