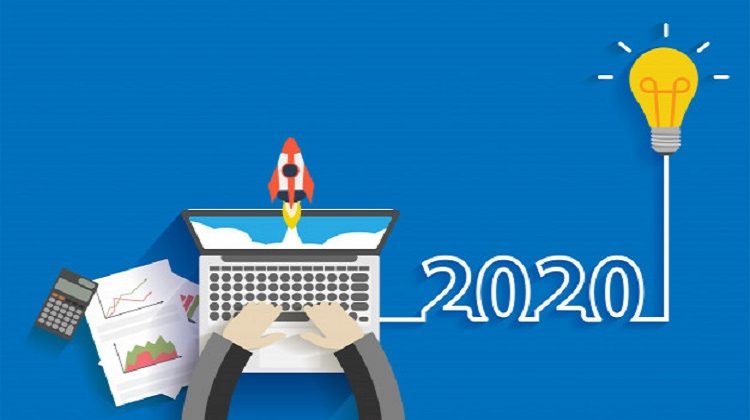 The World Bank conducted a study earlier this year titled 'Doing Business'. According to the study, New Zealand is the easiest country in the world for establishing businesses. So, if you're interested in starting your commercial establishment, read on. We've got all the information you could want about doing business in New Zealand- from business structures to rules and restrictions you have to adhere to, we've got you covered on every front. How to Start a New Business in 2020.
How to Start a New Business in 2020
Create a business plan
The first step towards owning and operating your business in New Zealand is to write a business plan. Some of the things you should consider while drafting your business plan include:
The type of business you want to start based on your passions as well as their business potential in New Zealand (clothing, delivery, financial services, real estate, and tourism are some options to consider)

The business name. Check the Intellectual Property Office and Companies Office directories on the official New Zealand government website to know if the name is available or already taken.

Source the right

business insurance for protecting your business from losses arising out of claims. BizCover New Zealand has an easy to use online platform where you can

compare insurance

packages online. 

The business structure. Businesses in New Zealand are classified into companies, partnerships and sole traders. Different considerations and benefits are involved in every structure. The official government website has a tool called 'Choose Business Structure' to make a well-informed choice based on your ideas and preferences.
Source market information
Before making any investments, you must dig as deep as you possibly can to understand the current market trends that are relevant for your business. To help potential investors, there's a statistics page on the official New Zealand government website that offers numerous tools and information tables on different business niches and industries. Make use of it to broaden your knowledge regarding the various business opportunities in the country.
Adherence to rules laid down by local authorities
Local authorities across different parts of New Zealand have different rules and regulations that businesses have to adhere to. For example, automotive repair businesses are not allowed to operate in residential areas. To know if your business idea can be executed in the area of your choice, you should get in touch with the local council.
In addition to restrictions levied by local authorities, there are certain trade regulations that businesses have to comply with as well and they include:
Fair advertising is compulsory for all businesses. Businesses that make false claims or mislead people through their advertisements may be subject to fines of up to $500,000.

The New Zealand Commerce Commission is very strict in terms of controlling price-fixing/rigging and may fine businesses guilty of the same in millions.

The New Zealand Fair Trading Act states that businesses across the country should ensure fair and respectful treatment of customers and steer clear of deceitful practices.

Investors who want to take over a New Zealand-based company have to seek the New Zealand Commerce Commission's approval. The commission aims to ensure a competitive, fair, and free-market for all businesses operating in the country.
Business registrations and numbers
For the name and other business-related registrations, you should apply for a RealMe login, making registration processes easier as it is used by several government agencies.
Getting a New Zealand Business Number (NZBN) is also an important step. While companies get NZBNs automatically, partnerships and sole traders have to register for theirs online for free.
Goods and Services Tax (GST) is applicable for businesses whose annual earnings are over $60,000. Businesses have to do a free registration for GST online with the New Zealand government's Inland Revenue Department.
To protect your business's brand identity and products from intellectual property theft, it's recommended to register trademarks, which you can do on the IPONZ page of the New Zealand government's website. Every class of trademark is charged $100 and businesses have to wait six months before acquiring one.
Hire accountants, lawyers and set up a bank account
For foreign investors, understanding the different legal obligations that businesses in New Zealand need to fulfill may be difficult initially. To help you through it all, it's best to hire a lawyer to represent your business. For more information on lawyers in New Zealand, we'd recommend visiting the official website of the New Zealand Law Society.
Tax laws may also be overwhelming. Hiring an accountant would go a long way in ensuring that your business's expenses and earnings are in accordance with New Zealand's laws. Visit the New Zealand Institute of Chartered Accountants website for more information.
Conclusion | How to Start a New Business in 2020
You'd also need to set up a bank account for your business. You can find a list of banks on the Registered New Zealand Banks page on the official government website. Once all the formalities are taken care of, you can start your journey as a business owner in New Zealand- a country that's teeming with business opportunities.