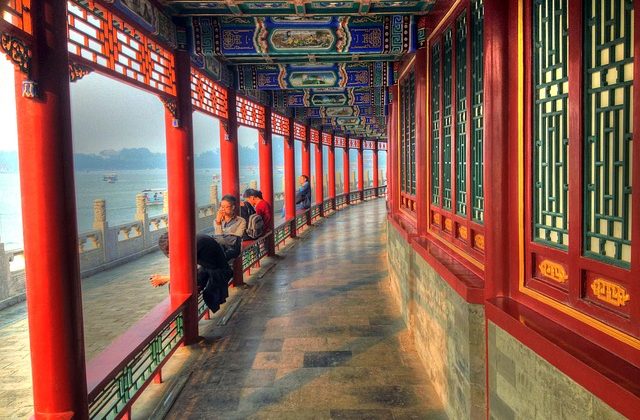 Located in northern China, Beijing is the capital of the People's Republic of China whose name literally means northern capital.
To this day, it is a major global power city, not only because it is an important world capital but because it is home to the world's four biggest financial institutions and to the largest number of Fortune Global 500 companies on the planet.
Beijing is home to the majority of China's largest state-owned companies, and it is here where most of them have chosen to locate their headquarters. This metropolis is one of the leading centers for technology, business and education in the world.
For this reason, Beijing attracts a large number of business travelers every year. Their preferred accommodation location is the city's Zhongguancun Silicon Valley, China's very own technology hub similar to that of San Francisco.
The Park Plaza Beijing Science Park is a highly frequented accommodation destination in the Haidan district in Zhongguancun Silicon Valley among both business and leisure travelers.
Business travelers who stay in this area do so mainly due to its proximity to big-time tech companies like Microsoft and popular business centers like the China National Convention Center (CNCC).
This location also attracts leisure travelers as it is within easy reach of Beijing Capital International Airport (PEK) and has easy and direct access to public transportation heading to Beijing's Central Business District and to many of the city's top attractions.
Among the 53 UNESCO World Heritage Sites in China, Beijing is home to seven. From the first site, declared a World Heritage Site in 1987, to the last declared in 2014, these beautiful landmarks of cultural and natural significance are visited by millions of tourists from all over the world on a daily basis:
Forbidden City, the Great Wall, the Summer Palace, the Temple of Heaven, the Imperial Tombs of the Ming and Qing Dynasties, the Grand Canal and Peking Man in Zhoukoudian.
Most of these sites are ancient, hold great cultural significance for their unique architecture, history, and beauty, and some hold important world records.
For example, the Palace Museum in the Forbidden City is the world's most visited museum welcoming approximately 15 million guests each year.
The Peking Man exhibition in Zhoukoudian is one of the most important paleontological sites in the world as it holds the remains of our Homo erectus (Upright man) ancestors.
Lastly, the Jing-Hang Grand Canal is the longest and oldest canal in the world.
With a rich history dating back three millennia, Beijing is one of the oldest cities in the world. Combining both modern and traditional architecture, it boasts unique and beautiful narrow alleys, or Hutongs, which are often found in neighborhoods that feature Beijing's traditional housing style, or Siheyuans. This one-of-a-kind housing style can still be found in urban Beijing and has become a major tourist attraction.
Other nearby attractions that make Beijing a much-beloved city by both locals and tourists alike are the Beijing Zoo, Beijing Aquarium, and the Olympic Green, also known as the Beijing Olympic park, which contains ten sporting event venues, the Olympic Village, and other supporting facilities.
Surrounded by mountains on all three sides, you can also enjoy a more outdoorsy adventure in this beautiful city. Beijing's Shichahai Lakes are three lakes in the north of central Beijing. The area surrounding the lake is famous for its many temples, mansions and beautiful gardens. Shichahai literally means "the lake of ten temples".
Beijing was strategically positioned and developed to be the residence of the emperor which once made it the perfect location as the imperial capital. The city is now world-renowned for boasting opulent palaces, temples, parks, gardens, tombs, walls and gates.
As a result, Beijing has experienced a massive tourist influx over the last few decades and has emerged as an expansive city with significant cultural and language value.