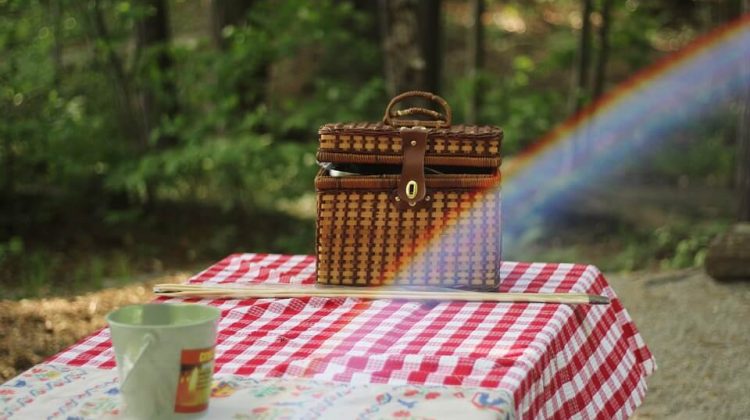 What are the reasons to procure the best picnic table covers these days? Why are more and more people hovering around these covers so prominently and spending some bucks on it? Generally speaking, sheets for picnic table will conceal the table and even picnic baskets from flies, ants, and any of the unwanted foreign particles. Even an unused picnic table for a long time can collect bird droppings, which will not just make the wooden furniture look bad, but proven to be quite unhygienic. You can avoid these messes with ease if you have a proper cover for your picnic table when not in use.
Perfect Fabric To Manufacture Picnic Table Covers
It is stretchy and can fit most of the standard picnic tables. Not just protecting the picnic table from birds and insects, but these covers will protect the furniture piece from harsh weather conditions like snow, hail, rain, and harsh UV rays. So, always make sure to head for the fabrics, which are marked as "all-season" usage. 
Who can get help from these picnic covers?
Resorts and hotels will always offer their guests an open area to have a picnic under the sky. So, they need well-designed picnic table covers for concealing the tables when the spaces are not open to the public covering the products when not in use will prevent the products from collecting dirt and dust. 
The same goes for the park, where some families prefer to have a picnic on the grass, and others love to sit on a picnic table. So, the parks need to take all the possible measures to protect counters from getting ruined by the inclement weather. Even though it is a must for hotels, resorts, and even parks to cover the perfect covers for the picnic tables, even homeowners can get one for their use. It will help them to keep their picnic tables clean when not in use.
Most of the Picnic table covers are waterproof:
If you have come across the best company to serve you with the best table covers, you can get those in their waterproof versions. It means the table covers can withstand harsh downpour if the weather isn't kind enough. There are various fabrics used for manufacturing such table covers, with PVC coated polyester being the most common of the lot. It is known to be abrasion and tear-resistant in nature.
Look for the customized ones:
If you have a weirdly shaped picnic table and the standard covers won't do justice, try heading for the customized table covers, mostly in black color. You can choose the length, height, and width of the table cover, based on your available product. It might costs you extra when compared to the standard covers, but it is entirely worth it. You can even head for the ones, which are machine washable and iron safe, for keeping the material clean for a long time.