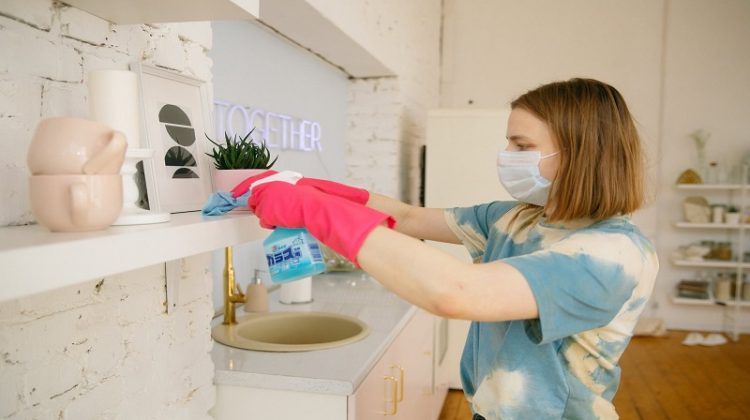 As we know, the most crowded place in the house when there is food to serve is the Kitchen, or you can say that it is the heart os the home, where you share many memories while eating, drinking, sharing, entertaining, and many others as well.
This is not only called the heart of the home, but it is usually the headquarter for basic home tasks as well. If you want to complete some home tasks, the equipment you are looking for completing it might be in the Kitchen.
Tips for Using Disposable Gloves in the Kitchen
The most important thing for completing the home task is disposable gloves. They are used for cleaning and much other stuff, although this article is all about disposable gloves, and we would like to give you some tips for using disposable gloves in the Kitchen.
Stop the burn
If you want to stop from getting in while you are cutting some jalapenos or some other hot pepper, then you might want to get some disposable gloves. Most of the people feel the burning sensation of jalapenos or any additional hot pepper while they are eating it.
However, this hot pepper might burn your hands while you are making food or preparing for making food as well. Usually, jalapeno only gets your skin burn, but the burn is caused by some kind of chemical, which is called chemical capsaicin.
You can use Grill Armor Gloves for your hand's protection against these skin burn chemical. These gloves will help to keep your hands safe and will give you extra protection while you are preparing your food.
Separating the Yolk
The separation of egg yolk from egg white is the most difficult and the most dreadful task while you want to make some delicious food. Many chefs prefer their bare hands to do this job, as this makes it easy to separate them.
If you want to have something that helps you separate these two love birds and do not want to get your hands dirty at the same time, then you must go for the disposable gloves such as Grill Armour Gloves are offering you. They will keep your hands protect from getting dirty while you separate an egg yolk from the white.
Make the salad
If you love salad and want to eat for lunch or dinner every day, then you will want to find a way to make them quickly as many chefs prefer to use disposable gloves, while they are making the salad.
The bare hands keep the work at a pace where you can save a lot of time and can easily mix the start by circling the bowl all around and by throwing the salad up and down.
There is another beautiful way that gives you benefits while you are making a salad with your hands, as tossing your salad in the air might give them extra nourishment, because if you add some air in it while throwing the saad in the air that will make the salad taste even well and give you some extra ingredients or some taste that you will not find while you are making the salad with a spoon or any other thing.
Guard against strong food odors
Many items have a smell that can not get rid of so quickly. The items that share this kind of thing are ginger, onion, seafood, and much other as well. But if you want to tip them off, then you might need the help of disposable gloves that can help you save from these smells.
The smells can be removed as soon as your gloves are thrown away, the best advantage you can take from these gloves.
Conclusion | Tips for Using Disposable Gloves in the Kitchen
We hope that these tips help you in the Kitchen, and the disposable gloves help you in every other kitchen stuff as well.