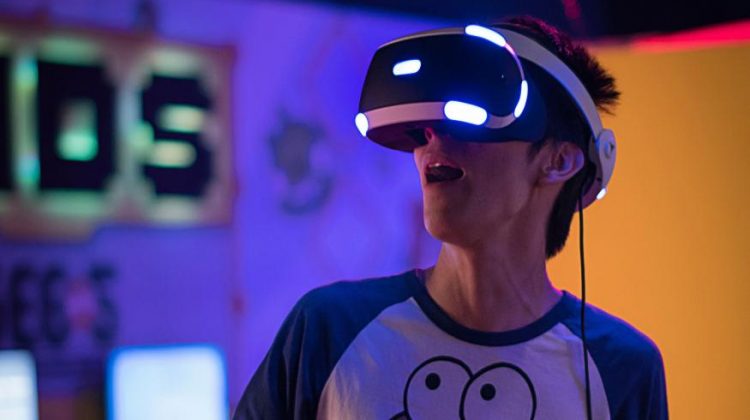 Multiple metrics determine the success of any event and exhibition, such as the number of attendees at your stand, sales, and how long they spent on your stand. These numbers can break or make your exhibition, but the question is how to make sure your exhibit stand is engaging enough to attract attendees?
Exhibition games are a great way to attract visitors to your stand and ensure that they interact with your brand. A successful gamification strategy can have people raving about your exhibit stand and brand on social media even after the event is over.  
Five Enticing Games for Exhibition Stands for Maximum Engagement
There are numerous types of games and gamification techniques that you can use at various types of events and exhibitions to engage with attendees. But you need to choose one that is appropriate for your target audience. 
Here is a list of top gamification ideas that you must include in your exhibition marketing strategy to take things on a new level!
Use of Social Media Platforms
In the world of smartphones and access to the internet, event planners should use social media platforms like Facebook, Instagram, and Snapchat to increase user engagement. Social media competitions are best to promote your brand and boost social media presence. It also provides a perfect opportunity to stay in touch with your attendees after the event. 
Create Immersive Environment Through VR and AR
With the release of Oculus Quest, VR and AR are no more a novelty. It has allowed users to immerse themselves in a virtual world – by popping on the headset without any safety hazard or complex setup. By combining AR and VR technology in your exhibit stand, you can provide your attendees with a unique way to interact with your brand.
You can look for a VR game that your audience will enjoy, or better you can also develop your own game that relates to your event theme and brand. When it comes to AR, you can go with treasure hunts and hide digital clues throughout the exhibition that can be revealed through QR Codes. You can also go with projection mapping to create a virtual world. 
Escape Rooms Exhibition Games
Another immersive activity that you can have at your event booth is Escape rooms. One great example of this strategy is the infamous HBO Escape rooms at SXSW for Game of Thrones, VEEP, and Silicon Valley. These gamified escape rooms attracted the attention of millions of fans and attendees at SXSW. The team recreated iconic sets from these famous HBO series, where fans had 5 minutes to find clues and escape. But for successful results, make sure to get help from a professional event planner to avoid any disasters. 
Escape rooms are a set of mystery games where the users have to solve a set of puzzles to get out of a locked room. This is a great way to promote your products in the setting and engage not only attendees but also media coverage to your exhibit stand. Escape rooms are both an innovative and interactive way to promote your brand at the event or Trade show.
Blindfolded Taste Sessions and Giant Version of Childhood Games
If your brand is related to the food and beverages industry, why not create something fun to invite attendees to taste your products blindfolded and guess what they are? You can still take benefit of this fun game even if your brand does not deal with the food industry, Think outside the box! 
Think about childhood games – Jenga, Operation and Connect 4 and create a sense of nostalgia and school days. Take these games and create life-sized versions of these games with timers and buzzers. Use these games, so people develop a sense of familiarity with your brand and engage in a fun way. So, get in touch with one of the best event and exhibition companies in Dubai to help you set up the best gaming platform for your next event.
Wheel of Fortune
Think back to carnivals and funfairs; everyone loves a big wheel of fortune promising exciting prizes. Prize wheels are eye-catching and popular among event attendees. These are a great way to engage attendees of all ages, long enough to start a conversation with them and get their attention to your products and services. 
Exhibition Games – A Triple Threat!
Introducing games at your exhibition booth is a triple threat – releases good endorphins making people happy, offer a whole lot of excitement and fun, and gives you a competitive edge on other brands. Don't forget; the exhibition games don't have to directly relate to your brand because these games provide networking opportunities and increase engagement in themselves.