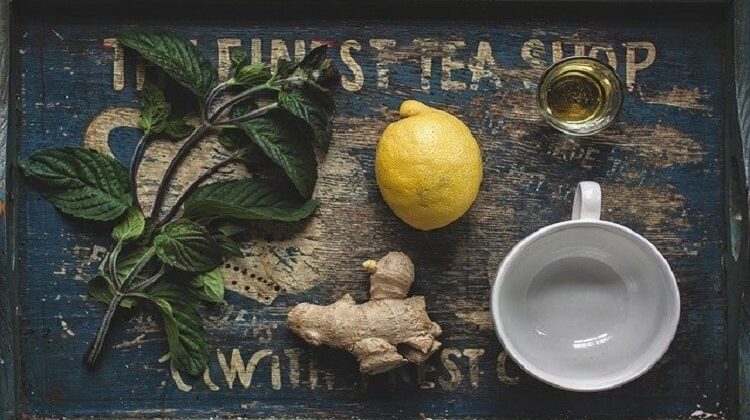 There are rare beverages that are as versatile and comforting as a flavorful cup of tea. Think about it in this manner: What do you take after waking up in the morning? What warms your body during the winter season? What relaxes your mind after a busy day at work? What calms your stomach during stomach upsets? Well, it's nothing else but tea! Top 5 Most Underrated Teas You Need to Try.
Top 5 Most Underrated Teas You Need to Try
While coffee carries the day when it comes to giving you an incredible boost of focus and energy, a delicious cup of tea offers an incomparable dose of relaxation in every sip. Generally, the best type of tea is best for more than just relaxation. Usually, the different blends and leaves available are beneficial for anything from settling an upset stomach to relieving anxiety.
Green tea, for example, is one of the best beverages as it provides a wealth of benefits such as preventing bad breath and reducing cholesterol levels. On the other hand, the black tea contains higher levels of caffeine and antioxidants than the green tea, making it one of the best beverages to give you the much-needed early morning energy boost. With all the craze surrounding the popular types of tea, these unpopular teas deserve some substantial attention.
Rooibos Tea
Rooibos Tea is extracted from the leaves of a shrub known as Aspalathus linearis, primarily grown in South Africa. It's herbal and not related to black or green tea. Ideally, it would help if you consumed it like the black teas. However, some people prefer adding milk and sugar.
Contrary to some allegations, this beverage isn't a good source of minerals and vitamins – apart from fluoride and copper. Nevertheless, it's full of powerful antioxidants that may offer health benefits. Here are other benefits associated with this beverage.
Free from Oxalic Acid and caffeine and Low in Tannins
Caffeine is a natural stimulant present in several teas. Generally, taking reasonable amounts of caffeine is relatively safe. It may come with other benefits like increasing mood, concentration, and exercise performance.
Nonetheless, excess consumption can lead to increased anxiety, sleep problems, headaches, and heart palpitations. As a result, it's common for most people to limit or avoid caffeine intake. Luckily, this beverage is naturally caffeine-free. Moreover, it contains low tannin levels.
Tannins, which are common in other teas, affect the absorption of various nutrients like iron. Remember, high consumption of this acid increases your risk of kidney stones.
It Contains Antioxidants
Rooibos offers several health benefits thanks to its high levels of useful antioxidants, such as quercetin and aspalathin. Generally, antioxidants protect your cells against damage by free radicals. These antioxidants may lower the risk of various illnesses like cancer and heart disease.
It Improves Heart Health
The antioxidants available in rooibos are associated with a healthier heart. It occurs in a couple of ways. First, consuming rooibos offers beneficial impacts on your blood pressure as it stops ACE (angiotensin-converting enzyme).
Angiotensin-converting enzyme increases blood pressure by causing a contraction in your blood vessels. Consuming rooibos prevents ACE activity thirty to sixty minutes after ingestion.
It May Lower the Risk of cancer
Studies show that the luteolin and quercetin antioxidants present in rooibos can prevent tumor growth and kill cancer cells. Nevertheless, the amount of luteolin and quercetin in a single cup of rooibos is relatively small. In its place, you may consider getting the antioxidants from other sources like vegetables and fruits.
Now, since this beverage is one of the best and most underrated teas, it would help if you buy organic rooibos tea at authorized online tea and coffee shop or trustable teabag online shop.
Lapsang Souchong
Lapsang Souchong contains a distinct taste and is often known as the 'Smoke Tea.' Usually, to create the smokey flavor, its leaves are smoke-dried over a pinewood fire. The health benefits of this beverage include fighting various types of inflammation and boosting the immune system. Additionally, you can use the beverage to assist you in your weight loss process.
Youthberry
If at all possible, it is always essential to have a fruity and sweet beverage around. Fortunately, you can serve Youthberry, either sweetened or unsweetened. In addition, it is just as good hot as it is cold. If you need to add some spark to it, consider adding some lemonade to the cold version and have an incredible summer drink. Also, you will not regret it on an Arnold Palmer.
Maté
Maté is regularly used as a coffee alternative thanks to its high caffeine concentration. Usually, this tea is popular in South American countries. Many decades ago, people used a unique metal straw to sip it out of a gourd. If you do not have a gourd at your disposal, there is nothing to worry about since people nowadays store it in thermoses.
One thing you need to note about this beverage is that there is no need to purchase its tea bags since the leaves are just dipped in hot water for a powerful infusion.
Baihao Yinzhen
Also, popularly known as the 'white hair silver needle tea,' this hot beverage prides itself to offer a delicate flavor and sweet taste. The leaves of this plant are picked on a hot sunny day to guarantee that the leaves have the least moisture possible.

Conclusion | Top 5 Most Underrated Teas You Need to Try
With the teas, as mentioned above of teas, you'll indeed not lack a loose leaf tea that will suit your demands. Thus, do not pass up the chance to try some of the most underrated teas. You never know, perhaps you will find a drink that will enlighten your days henceforth. All in all, if you opt for the tea bags option, it would be helpful to acquire it from the best tea bags online stores.