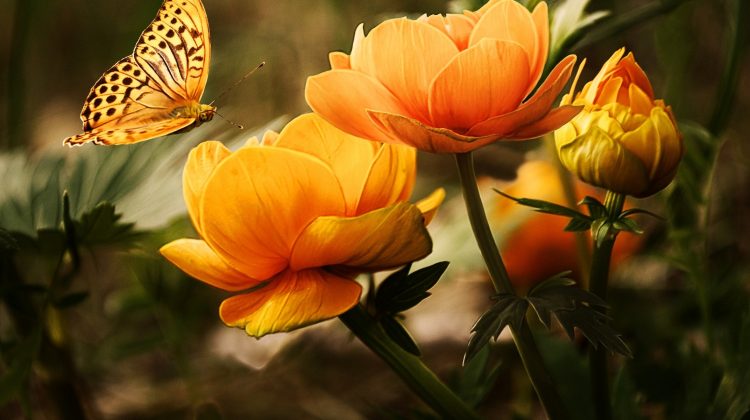 Flowers always add their amazing presence into any ordinary place, and this happens more often when they come in various arrangements like a heart-shape, bunch, basket, etc. They beautify our lives twice, then what it is. No one can escape from their beauty and charm. Whatever the occasion is, flowers can always be a vital part and work as a heart stealer.
A wedding is one of those occasions, which is a very special time in everyone's life where floral decorations must be demanded. Many of you might think that the most important part of a wedding ceremony is the dress, guests or food. And while we agree that those are the important aspects of a wedding. If you have ever been to a wedding where the flowers were present in captivating arrangements, you probably already understand why people spend so much money on them. 
What's fun about going to the floral-themed wedding trends, though, is getting to see how people use beautiful living things. The pretty blooms at a wedding ceremony can be so matched to a person's aesthetic.
You can take the time to choose the right type of floral arrangement that is actually meaningful. Whether you want to use your favorite flowers that grow in your backyard or want to order flowers online unexpectedly, the 2020 wedding floral trends can be set to fit your wildest fantasies.
Here you will find 5 of the wow wedding flower trends you can expect to see in 2020. Read below!
Flowers Decor In Table
One of the most amazing days that everyone dreamt of, the wedding, all want to celebrate it grandly. As the wedding trend shifts toward thinking about the bigger image every day, couples are becoming more aware of their wedding flowers, too.
And one of those trends is a decorative table full of blooms. Lots of little vases or floral centerpieces with tea-light candles to fill the center of tables. With specimen blossoms are a great trick that can grab anyone's attention. It is an impressive and economical way to create a stunning and romantic aesthetic.
Welcome Greenery Wall
As it's one of the grandest celebrations in everyone's life, everything should be perfect. After Christian Dior's wall of lavender set the wedding industry alight in 2017, it seemed like every party had a flower wall. From that, the new trend of welcoming greenery walls.
You can decorate the wall filled with ferns, fruits, your favorite blooms, and more with a welcome note. You can get the desired blooms for your wall decoration in the same way as you send flowers online to your near and dear ones. The guests and your close ones will surely love it when they enter the wedding venue and shower the appraisals for your decoration ideas. 
Grand Wedding Stage Decor
The main attraction of the wedding ceremony should be the decor entirely. Once you have ticked your wedding dress off the list, you can move on to the million and one other things that need to be planned.
Just bump the wedding flowers to the top of the to-do list. A beautiful pop of color, along with some white and pastel flowers, makes for simple stage decoration. Perfect for the couple who likes a hint of color, but nothing too loud! Such lovely decorations will surely win everyone's attention. 
Flowers Carpet Decor
Flowers spread all over the carpet on which a bride will walk, is anything more beautiful than this? Such a lovely idea of wedding decoration will complete the decoration and make the pious event even more beautiful.
This impressive idea will act as an anchor for a wedding venue as well as define its beauty. Once those are away from their loved ones can get online flower delivery in Jaipur on almost every event of the wedding.  
These listed wedding floral trends are very familiar and used in almost every wedding you can see. We hope you loved it and will go through these ideas which we have mentioned above.