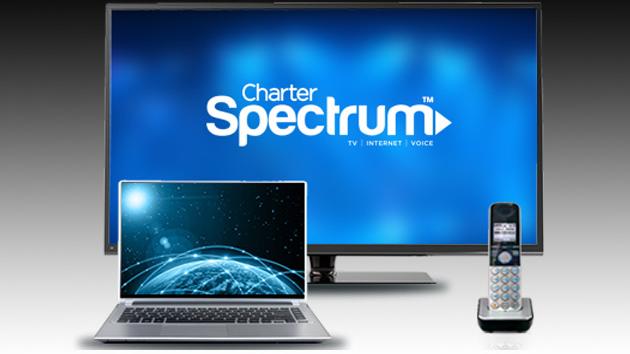 The rise of laptops and smartphones have affected the sales of TVs. But many people still invest in them. At least I do. Because how will I make use of my Spectrum cable plan without TV? Therefore, owning a TV is necessary. But some of them come at a very hefty price.
However, my continuous research introduced me to some of the TVs that come at reasonable prices.
TV's For Your Home
Toshiba 4K HDR Fire TV
The best part about this TV from Toshiba apart from coming at a reasonable price is that you get access to Amazon's high-quality visuals as well as other content that the streaming service offers. Other than that, you can also stream instantly from streaming services including Netflix, Hulu, and HBO.
More than eight million pixels make TV watching the fun. Because you get to watch your favorite movies and shows with utmost clarity. The experience is so vivid and makes one wonder if he is watching lifelike images on the screen. Not only is Toshiba's TV rich in features, but it is beautiful and sleek as well. So is it is remote that also comes in minimalist design.
The remote has few buttons and it also allows you to operate it through Alexa. This makes the search for your favorite apps and shows on the TV easier. The TV comes equipped with three HDMI ports, a LAN connection, and a USB port.
TCL 4K Smart TV
Sleek and unobtrusive- two adjectives to describe this beautiful TV that comes equipped with an array of features at a very reasonable price. You get access to over 500,000 movies and shows through the built-in Roku interface in this model by TCL. This means that there is something for everyone on this TV. The pictures are dynamic, courtesy: 4K Ultra HDR and HD.
You can choose to use the remote that comes with the TV or download the remote app on your phone or your tablet and control the TV through these devices. In this way, you can voice control of the commands that you give to your TV. You can even connect game controllers to this TV. The best part of Roku is they always keep adding features more to this TV. Hence, giving you all the many reasons to purchase it.
Insignia Fire TV
This budget-friendly TV comes with Fire TV incorporated in it. This gives the viewers a comprehensive TV watching experience. TCL 4K Smart TV also features tons and thousands of apps. You also get access to a great variety of channels along with the ability to tune into streaming services. These include Hulu, Netflix, and HBO. Some of the other amazing features that these TV offers include 4K Ultra HD quality of pictures and more than 8 million pixels. The latter gives a realistic effect on the images.
Also read: Netflix vs Hulu: Which Plan is Better for Streaming Video
Insignia Fire TV comes equipped with an HD antenna as well. You can also choose to integrate Live TV and shows through this device. This helps provide a better TV watching experience to the viewers. The TV comes with a remote featuring voice control. You can operate it through Alexa.
TCL Smart TV
In case you are in search of a basic smart TV, then you should consider TCL's smart TV. The crisp display, mobile app remote and clear audio are features that make this TV a perfect buy if you are looking for a budget-friendly option. Below are some of the pros and cons of this particular TV:
Pros
It has high-quality audio along with display
It is easy to use
The mobile remote app that it comes equipped with is convenient to use
Cons
The power cord is a bit short
The remote buttons do not feature many of the streaming services
TCL 4K Ultra HD Roku TV
This TV is the best buy for gamers, in particular. If gamers are in the hunt for a TV that comes at a reasonable price as well, then this TV by TCL should be their go-to product. This will save gamers the money to spend on their actual games. You get great picture quality on this TV along with minimalist outlook. You will also observe that the colors that get displayed on this screen are also accurate with more focus on deep blacks.
One also gets access to a gazillion streaming channels as a part of the many features that this TV offers. These include YouTube, Netflix, and Hulu, to name a few.
There is a wide range of TVs that come at an affordable price. You just need to put an effort while searching. I always save money when it comes to purchasing TV and invest that in a good cable TV package, which for me is Spectrum. Thanks to the reps at Spectrum, calling the Spectrum service number has always been helpful as well.