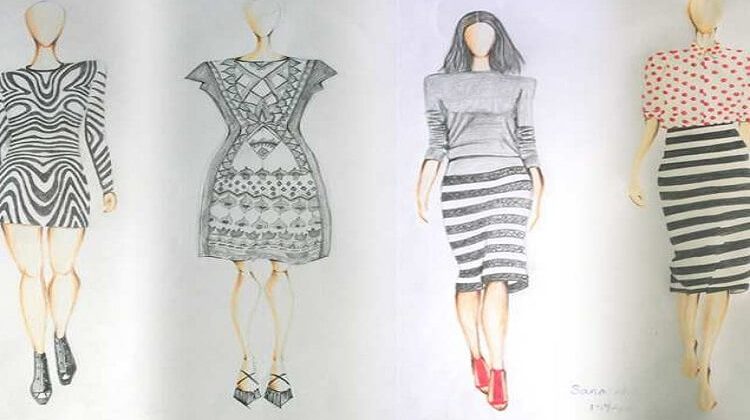 Planning to get yourself enrolled in a fashion design course in Jaipur? Well, in recent times, fashion design has gained a lot of attention among youngsters who want to explore their career in the fashion industry. Looking at the growing demand for such courses, several educational institutes have come into the play offering fashion design courses in Jaipur and certifications from recognized institutions.
Top fashion Design Course in Jaipur With Best Results
Some of the best fashion design institutes in Jaipur are equipped with a variety of facilities including – an entire campus dedicated rightly to the students of fashion, various experienced professors who have gained keen expertise working in the fashion industry, latest use of technology in the field, and talks with industry professionals. It also provides placements and internships that deliver an exceptional introduction to the fashion field to the students.  
Fashion Design Courses and Colleges in Jaipur
However, the number of institutes are growing by the day. Every other day you'll find a new fashion institute being inaugurated promising successful education and careers to the aspirants of the fashion industry. In such instances, it gets confusing to find the best fashion design course in Jaipur. Worry not, here are some of the most recognized names in the fashion education industry that you can enroll in for a bright future. 
IICD Jaipur
IICD or Indian Institute of Craft and Design was established in 1995, making it one of the oldest institutions of fashion design in Jaipur. Since its introduction, it has grown into a full-fledged fashion institute offering undergraduate and postgraduate certifications in fashion design.
They have a team of industry-experienced faculty and an enormous campus dedicated to learning fashion. IICD also offers internships and has a committed placement cell for students who want to take their learning further into the industry and make an established career.
The institute also has a girls hostel for female students who come from various parts of the country to learn fashion design. The overall review of IICD is quite exceptional with an excellent track record of students successfully passing the courses and getting placed. In short, if you are in Jaipur looking for a fashion design course, IICD should be your first option to explore. 
Pearl Academy
A recognized name with branches across India, Pearl Academy is one of the most prestigious institutes preferred by fashion students across the globe. The academy offers both undergraduate and postgraduate certification in fashion design. Pearl Academy has a ginormous campus with expert faculty members.
They also conduct regular interviews and sessions with industry experts and CEOs of various fashion institutes that help students gain immense insight into the industry and how it works. Giving so many facilities to students it is but natural that the fees are going to be top of the charts. Pearl Academy can be one of the most expensive institutes for a fashion design course in Jaipur. However, they promise placements with the biggest names in the fashion industry, and hence, many students prefer studying here. 
Amity University
It doesn't matter if you are into fashion or not, Amity University is a name that will resonate with you as it does with every household in the country. Through various promotions and advertisements, Amity University has successfully been able to put itself on the map.
One of the many courses the institute offers is in the field of fashion. At Amity, you can enroll for B.Des which is Bachelors in Design, and M.Des translating to Master in Design. Both programs are embedded with two and one courses respectively.
The faculty and campus are also very well equipped for fashion institutes and, even though there are many other courses to manage for the college, they don't disregard any particular course and offer equal opportunity for every student of any program. At the end of your course, you also get an opportunity to get chosen by one of the learning companies in the fashion and resume your career the best way one can. 
Conclusion | Top fashion Design Course in Jaipur With Best Results
These were the top 3 institutes you can try when you pass out of your school and start looking for a fashion design course in Jaipur. There are many other institutes like Poddar Group of Institutes, JKLU and Arch College of Design, and Business among others that you can try your hands on. Ultimately, you need four things from an institute – informed faculty, engaging course, valued certification, and placement at the end of the day. Make sure you look for these when choosing an institute. All the best!