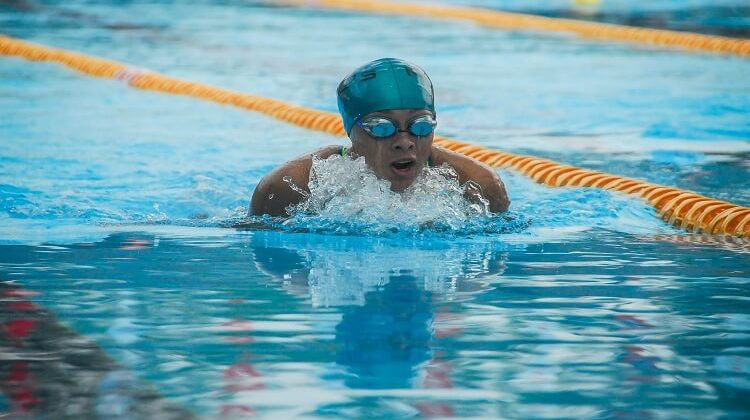 Sometimes, exercise can seem like a bit of a chore. Going to the gym or for a run might end up being something that you can just fit your day around rather than a genuine passion. However, it's easy to maintain exercise if it's something you enjoy, especially if you have a goal like losing weight or toning your muscles.
Top Water Sports Activities as Fun Exercises | Water Sports
With that in mind, let's take a look at some of the best water sports that you can do as fun exercises. Provided you have places near you where you can enjoy them, these are some of the best ways to burn calories and build your muscles. So let's check them out!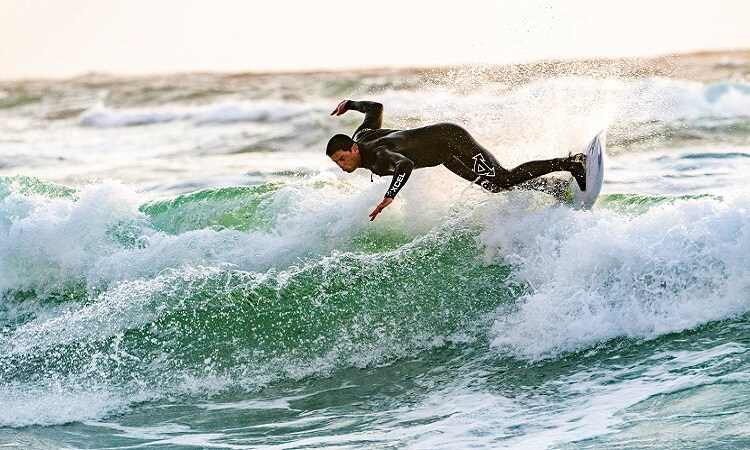 Stand up Paddle Boarding
First, let's take a look at stand up paddle boarding. Some water sports you can only do at the beach, while some are better suited to lakes and rivers. Not stand up paddleboarding, you can do this wherever you lay down your board. Well, as long as it's water, of course! 
Part of the appeal of this sport is its versatility. A regular SUP workout is fine, as it works on your balance, flexibility, and core, it'll be burning around 300 – 450 calories an hour. However, that's just the beginning. Take on another type of paddleboarding, such as Surf SUP or SUP racing, and you can be burning anything from 700 – 1,100 calories.
While you might not want to do these straight away if you're a beginner, it's a good level to aim for, and it'll do wonders for your physical and mental health. And of course, it's a lot of fun!
Surfing
And now, for a more familiar board sport. Surfing is undeniably the world's most popular board sport (though SUP is catching up), and it's not hard to see why.
Surfing is often done in beautiful locations, and there's a lifestyle that surrounds the sport itself. But what many people don't always take into account are the health benefits. Like SUP, it works on your core, muscles, and cardio. It also builds up concentration and stamina.
Surfers don't often have to wait long before seeing results in terms of weight loss and muscle building. However, most people's prime reason for doing it is the euphoria of catching a wave and being at one with the ocean!
Swimming
Surfing and stand up paddleboarding are both great fun, but it can seem like a bit of hassle to transport your board and equipment everywhere. Luckily, swimming is a water sport that needs no equipment – except for your swimsuit.
Probably the easiest full body workout there is, this low impact sport works all the muscles in your body. With only water resistance to contend with, it's the perfect way to come back from an injury if you often practice higher impact or contact sports.
It comes to swimming is if you're at the beach. Currents and riptides can make it dangerous, and strong swimmers could be swept away. If possible, swim where there is a lifeguard or with friends who are strong swimmers too.
SUP Yogg
Back to stand up paddleboarding for this one. Yoga isn't a watersport but put it on a board, and it can be. SUP Yoga is a beautiful way to improve your balance and flexibility. It has more of an impact on your score than a standard SUP workout – partly because you'll be using muscles that are underused in day to day life.
SUP yoga doesn't just have physical benefits – it's great for your mental health too. Make sure to do it in a beautiful spot, and it's a unique way of taking in the surrounding nature. Your mind will be as still as the lake you practice on after some time!
Kayaking
Like stand up paddle boarding, kayaking is an excellent workout for your core. And like surfing, it does wonders for your upper body strength too. Kayaking is excellent for cardio – and that only gets better when you're paddling down river rapids, or battling against the waves off the coast of a place you've never visited before. 
Should you want to try sea kayaking, it's an incredible way to get up close to marine life. Some kayakers are lucky enough to get close to gentle giants such as whales on their adventures! 
White Water Rafting
Imagine kayaking with a group of people and an extra adrenaline rush? Well, throw in an inflatable boat, and that's what you've got with white water rafting. Like any activity done in the great outdoors, you'll feel reduced stress being surrounded by nature.
The difference between white water rafting and the other sports we've looked at so far is the team element. You'll have to work together as a group to make sure that everyone gets the most out of this super fun activity. It's an excellent way for a family or a group of friends to bond!
Water Polo
If you're looking for a team sport that's a bit less extreme than white water rafting, you could always try water polo. This will suit the more competitive readers who are used to sports like soccer, rugby, or basketball.
Conclusion | Top Water Sports Activities as Fun Exercises
Join a club or team and work together to get the ball to improve your communication and teamwork skills. At the same time, swimming and treading water will be working on your muscles and burning calories. You'll already be on a high, but it'll be even more significant if you score the winning goal for your team!