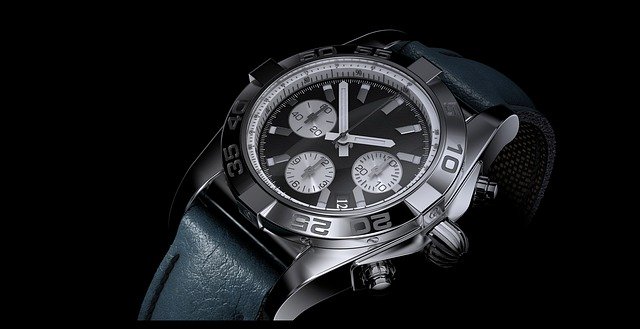 When it comes to the most fashionable items available, watches are some of the best around. With a wide variety of colors and styles to choose from, there is surely a watch that can fit any kind of style or fashion statement.
Whether it be a watch from Luminox Philippines or an heirloom that has been passed on to your after multiple generations, watches surely offer a unique sense of style that really makes it stand out.
While the number of styles to choose from is diverse and vast, it is still important to make sure that your watch matches with the style that you have, and vice versa.
Like fashion, watches offer so many designs that it might be challenging to find the right ones for each set of fashion. To help you find the right styles, here are some of the best ways to mix and match your watches to your outfit:
Match the color of your outfit and watch
One of the most basic ways that you can match your outfit and watch it together is by picking a timepiece that has the same color as your outfit. This helps create a more uniform and consistent look that offers a good amount of appeal and style.
The color of the watch can be on the straps, or even the face, where it can stand out even more. Today's watch designs offer a wide variety of colors for you to choose from, which means that you would be able to find a good-looking design that would blend in well with your outfit.
This is an ideal choice, especially for casual and sporty styles that offer a good amount of color to your look. If you do not have a watch that can match the color of your outfit, don't worry, as you can wear a timepiece that has a gold or silver strap that would still look great all together.
Match your shoes and watch
Another way that you can integrate your timepiece to your look is by matching your shoes and watch. A common approach that is used for more formal styles, this is mostly done when wearing watches with leather straps in order to match leather shoes.
If you are looking to wear black leather shoes, it is best to choose a watch with a black leather strap, and this is the same approach when wearing brown leather. Matching these together prevents your look from becoming incoherent, and complement the rest of your outfit well.
Along with matching your shoes with your watches, it is also important to match them with your leather belt as well. This would help create a symmetric and balanced look that would make you very fashionable while wearing a quality timepiece. Leather complements leather and making sure that each one matches with the other are a style choice that you must always remember.
Pick a watch depending on the occasion
Along with choosing a watch that matches your colors and materials, make sure that you are wearing one that fits in with the occasion. For casual events, wearing a pilot, diver, or Chrono watch would be your best option, as your style is more versatile compared to others.
For sportswear, it is better to wear a more hard-wearing athletic watch, as you would want a timepiece that is more durable and water-resistant.
If you want a look that can match all kinds of watch designs, going for a business casual look provides you with the best balance of style and formality. If you are going to an occasion that requires you to wear business formal, a dress or diver watch would be the best option, as you are going for a more professional look and design.
For black and white formal events, however, dress watches should be your only option, as the other designs tend to look out of place. To make sure that you have a watch for every occasion, always have a set of timepieces for you to choose from to prevent them from wearing out over time.
Heirlooms are an exception
While picking the right watch design is standard practice when choosing what style to wear, choosing to wear an heirloom is the only exception to the rule. Heirloom watch designs hearken back to a much older era, making them timeless designs that can blend in with almost any kind of style. The story behind the timepiece itself also makes it very intriguing, making it stand out from your outfit ensemble even more.
Key Takeaway
Being fashionable while wearing a watch can be done in multiple ways, as you can mix and match colors and materials depending on the occasion. By following these handy fashion and style tips, you would be able to find the best way to integrate your watches into your outfits and make yourself fashionable.