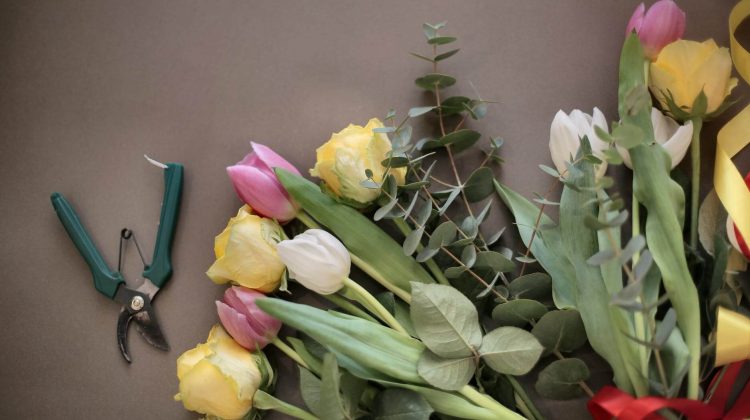 If your birthday falls in August, then gladiolus and poppy are the birth flowers for you(flowers for august), or if you know someone whose birthday is in august, then these flowers are perfect for you to gift them.
August is the eight-month of the Gregorian and Julian calendar. The fun fact about august is that it is renamed after saint Augustus and it is considered as the month of triumphs and victories.
FLOWER FOR AUGUST
These flowers are not only for the birth month but are there are various occasions in which you could choose these flowers, and it will be perfect. 
In the following blog, we will talk about gladiolus and poppy as the sweet birth flower and their meaning and occasions on which they can be given. You could always send flowers to delhi.
GLADIOLUS
These flowers symbolize heroism, and why won't they? They are tall, and they bloom on both sides of the stem 
They have a shape of a small sword; that is why they are also known as "sword lilies."
Gladiolus also signifies the strength of a person's character and their way of expression; you could also give this flower to the one who has a habit of marching on to the beat of the drum.
These flowers also represent infatuation towards the other person as they are known to depict the message of "piercing one's heart."
If you want to convey the message of honouring someone or infatuation these flowers are the best for such messages. 
You could also gift gladiolus on the closing of a deal or the completion of some big project. 
These flowers are available in a myriad of colours, it is really hard to explain all of them but red, blue, green, purple, white, yellow and orange are some of the most common colours that you can find in these blooms. 
Whichever the colour maybe these blooms will always represent integrity, infatuation and heroism. 
POPPY
This flower has been associated with Morpheus, the god of sleep as it is observed that the plant has some sedative effects as it is believed that the plant's sap can induce some sleep-in individuals. 
These flowers are also associated with the seeds that they produced which are used in making various delicious seeds in today's days. 
The poppy has expanded its roots in the medicinal industry, and it plays a vital role in the production of opium, morphine and codeine, etc. you can always use the poppy as herbal tea if you ever feel tired or need a mood booster.  
These plants are known to be grown in tough conditions and are an excellent way to decorate our homes. They also depict luxury. 
When it comes to poppy, they are known to be available in many different colours, it a hard task to explain all the colours.
Although poppies are associated with remembrance, the red poppy was the symbol for the lives lost in conflict. 
While the white poppy symbolizes peace and respect, they are associated with wars more often. The white poppy flowers are also used in funerals as it marks remembrance. 
Although these flowers are august birth flowers, you can gift them as per the occasions we have mentioned above. If you have someone who has finalized a big deal or has achieved something or if you want to tell your crush that they have pierced you, heart, then gladiolus is perfect. When it comes to remembrance and respect, then we must always think about poppy. 
Final Line | FLOWER FOR AUGUST
You can always add various flowers with them if the other person has the list of their favourite blossoms. You can also send a cute teddy bear, chocolates and some fruits. Order your favourite flowers now and get online flower  & cake delivery in Bangalore from bloomsvilla as they are known for their fresh flowers which are bound to make your homes fragrant and refresh your senses.