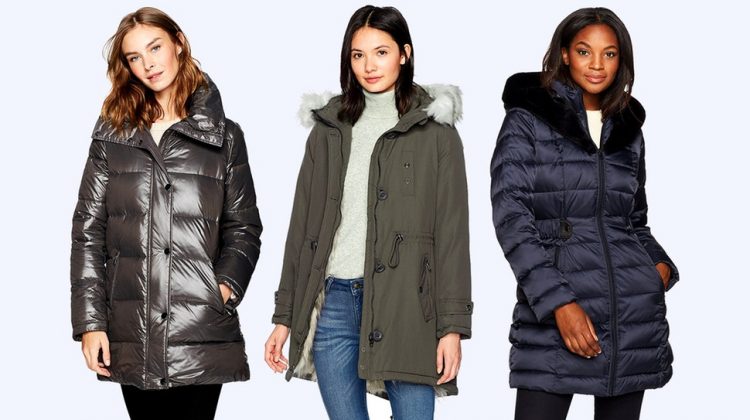 It is the middle of winter, and it seems to get colder every year. Don't get me wrong, I enjoy the winter season immensely. My wife thinks I'm crazy sometimes. I'll be up at 7 shoveling the drive while she's curled up in front of the TV, flipping through TV Choice channels. Why do I enjoy the cold so much? Well, it is the only time of year that I get to show off my winter jackets, of course.
Winter Jackets – The Best Clothing Item in Winters
A winter jacket is usually a thick and insulated garment that helps protect the wearer from rain, snow, cold, and icy winds. The idea is to have a jacket that is well-insulated enough to keep your body warm, even when you aren't moving or exerting yourself. The jacket should keep both you and the insulation that surrounds you dry. Ideally, it should come with a breathable exterior or waterproof shell.
But keeping you warm and dry is only part of what makes a good winter jacket. They also have different styles for more formal or casual settings. Unlike lighter winter sports coats, these jackets come with many more features that make them more livable and comfortable. This blog explores the following:
Technical Winter Jackets
Casual Winter Jackets
Outer Shells
Insulation
Features
Let's have a closer look at these Winter Jackets
Technical Winter Jackets
A technical winter jacket doesn't always have to be a glow-in-the-dark, high-visibility, multi-featured jacket that you wear to a survival camp. Technical winter jackets usually come with a trim fit that allows you to engage in physical and athletic activity with relative ease. They also usually come with several features centered around this. Technical jackets include pockets for emergency water bottles, durable materials, helmet-friendly hoods, and other features you associate with outdoor activity.
Casual Winter Jackets
Casual winter jackets are more laid back than their technical cousins. They focus less on durability and features and more on style and comfort. These jackets also tend to be heavier, since they are meant to keep you warm despite little to no physical activity. Casual jackets come with their own sets of features, which can include the following:
Roomy fits
Smartphone pockets
Headphone access
Removable hoods
Faux fur
These jackets are best for casual settings like a family bonfire or a trip to watch a baseball game. But if you intend to go hiking or mountain climbing, you should go for a technical winter jacket instead.
Outer Shells
The outer shell for your winter jacket is one of its most important elements. The shell is usually a thin layer that acts as a water barrier, preventing moisture from seeping into the insulation. The shell itself protects the insulation and but no insulation of its own. Most winter jackets feature outer shells made from H2NO, eVent, or Gore-Tex. The outer shell is what will keep you dry when there is rain, snow or sleet.
Insulation
The insulation is the meat of the jacket, so to speak. It is what contributes the most to keep you warm. It does so by trapping body heat inside the jacket, which helps maintain a higher temperature than outside. There are three main types of insulation in winter jackets:
Down feathers
Synthetic fibers
Synthetic fleece
Features
A good winter jacket makes living in the cold season more bearable. That means it usually includes several features that contribute to that end. The spectrum of features on a winter jacket varies considerably. Some extremely simple jackets come with just a few features. Others come with more features than you need. Here are some of the most common features you see in winter jackets:
 – Hoods
The hood is one of the most recognized features of winter jackets. It helps you stay warmer and resist the cold weather better. Some jackets come with detachable hoods, which offers a lot of flexibility to wearers. Technical jackets often feature helmet-friendly hoods, which work well when you're going skiing or snowboarding. Some hoods even include optional facemasks for added protection against the cold.
 – Cuff Closures
Many jackets vary in their cuff closure methods as well. This can be a make-or-break feature when you're buying a winter jacket. It also comes with a lot of features. Some jackets feature close-knit cuffs that help you stay warmer. However, putting on gloves underneath the cuffs can stretch out the fabric. Other jackets feature looser cuffs that you can wear gloves under. But they also let in drafts of cold air, which can be an annoyance in winter.
 – Zippers
The zipper on your new winter coat is something you might want to examine more closely. Many waterproof winter jackets often have a chink in their armor: zippers aren't always waterproof. Certain jackets make use of special waterproof zippers. Others opt for storm flaps that snap on to the zipper, protecting it from rain, snow, and sleet. Of course, these are only good if they are easy to snap on and snap off. Otherwise, prepare for a lot of fumbling in winter gloves. Wherever possible, go for it.
 – Pockets
Pockets on winter jackets these days have more options than Spectrum TV Select. There are so many types of pockets with so many variations that it becomes very hard to choose. Pockets these days feature special designs to handle smartphones. They also come with special access holes to allow wired headphones to pass through without exposing yourself to the cold. Some pockets even feature fur lining to keep your hands extra warm. Choosing the right jacket may not always be easy, but this blog will have given you a better idea of what to expect.