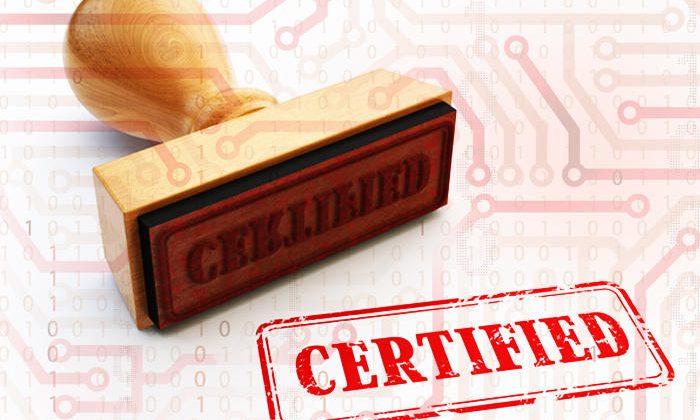 Our world is continuously evolving. Businesses and the industry – a significant part of our lives — are growing faster than we can expect. It turns out, we as employees and professionals in our respective areas of work are supposed to keep up with this evolution and stay updated in the industry. Earning an industry-recognized certification has become a credible way to do so.
Certifications are increasingly getting significant among employers. Here's why you should get certified too.
With changing marketing dynamics and consumer behavior fueled by increasing mobile and internet penetration, there has been a surge in demand for a new set of skills among employers, which requires employees to learn and adapt to the unique need of employers today.
Certifications are essential in 2020
A certification reassures employers that a candidate holds relevant, proven, and market-leading capabilities. So it's not a surprise that employers around the world prefer to hire certified workers over non-certified candidates. Certifications in emerging areas such as data science, artificial intelligence, blockchain, cryptocurrencies, etc. are a credible means for employers to assess a candidate's skills in the absence of a more robust skill assessment framework.
As market trends are changing in the wake of changing customer behavior, employers also need to adapt their business strategy and processes. So not only professionals but for employers too certification holds importance. International credentialing bodies cater to this need with business certification programs.
Need for certification in the industry
As the market dynamics are changing, there's a need for an updated set of skills and perceptions toward work. Thus, workforce certification has become the go-to approach for employers to equip workers en masse with the required set of skills and derive output in their interest.
Further, lack of university programs and college degrees in emerging areas such as data analytics, machine learning, computer vision, etc. has led companies to rely on industry-recognized certifications to assess a candidate's skills. Businesses are highly reliant on certifications to gauge a candidate's capabilities. To make this easier, the world's leading employers and international credentialing bodies offer individual and workforce certification programs to make assessment easier for companies.
Overall, to an employer, certification means the candidate is well-equipped and has the requisite skills needed to meet the goals of the business.
Benefits of earning certification for individuals
In addition to being proof of your capabilities, a certification will boost your confidence and morale.
Increase your earning potential
Employers tend to pay more salary to certified candidates than non-certified candidates. In areas like human resources, this is more prominent. A PayScale report found that accredited HR professionals earned more than their non-certified counterparts.
Gain a competitive advantage
In emerging tech areas, it is increasingly difficult for employers to assess fresh graduates. Certifications, in this case, prove significantly valuable for new graduates to make employers believe that they understand the ins-and-outs of the role and are ready to take the responsibilities on the job.  Certified fresh graduates get an advantage over non-certified graduates while hiring.
More efficient at work
Certified professionals perform better at work. Several employers have reported that employees who took certification perform their work more diligently, sincerely, and efficiently.
Keep up to date with skills
Getting a certification isn't a one-time task. Credentialing companies require candidates to take re-certification exams regularly after a fixed period. This ensures you are well-equipped with the latest knowledge and skills of your trade. So you will stand out as a passionate and sincere professional in the eyes of employers.
Final words
In a nutshell, certification is proof of a candidate's readiness for a job. It demonstrates that a candidate is well-equipped with the skills, strategy, and knowledge to deliver results in the interest of the business. All while being paid handsomely and being admired by employers.