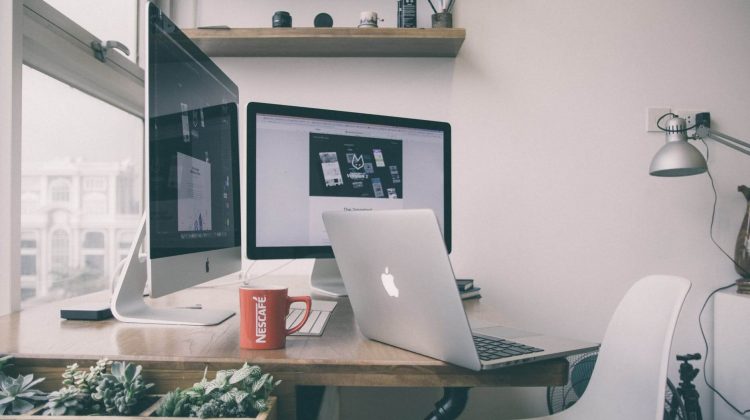 When you are in deep, then it doesn't matter which operating system(Windows and MAC OS) that you are using. Though there are some extreme fans of either operating systems which can debate wich you for hours on which one is better, there are some people who are used to both operating systems then it doesn't matter which one they are using permanently. When you and I are using a computer, it is completely based on browsing and internet surfing, and those applications are pretty common in any of the operating systems that are out there.
Windows and MAC OS
And the basic applications that you use are Netflix, Spotify, Photoshop, After Effects, or take the whole Adobe cloud. All of them cross-platformed; thus, they all are available in both of them macOS vs Windows.
But when it comes to considering a few factors in an operating system, then you must choose either one of them, and there are few factors that justify this statement. Because if you choose one, then stick on one as there could be a learning gap between them, and if you have not used one operating system before, then it can be difficult for you to learn new keys and shortcuts in any of the operating systems. Here are some factors that distinguish both operating systems and some factors that you should consider before choosing one.
Bundled Softwares:
When it comes to the bundled software, this means that how much an operating system is offering you initially. And trust me that both of these operating systems offer various software that you can use right out of the box.
Let's first take macOS in the spotlight, what you are getting in this operating system right out of the box. That is simple and easy to determine that with all the basic necessity like Mail, Safari, Apple Maps, Messages, FaceTime, iTunes, and more. I admit that keynotes, Numbers, and pages are not comparable with the Office that is provided by windows, but when it comes to macOS users, they are satisfied with the software that is built-in.
But there is more in macOS then there ever could be in windows such as iMovie, for managing and editing your movie files, then GarageBand comes in play when it comes to editing sound and audio. All of these software's are free, and you will get them right out of the box when you buy an Apple computer or laptop.
Coming towards the Windows courtside, they offer email, calendar, and contact clients as a part of the Windows operating system. Yes, all of them can be useful, but these are basic items that you should already get with an operating system. Don't forget they have included Skype as a Software bundle in windows ten, and that is fascinating right, but the movie manager is outdated, and the windows media player has been criticized for a time for being the sluggish and most laggy video player of all time.
I know Windows operating system offers you a wide range of versatility that any macOS version ever could, but they have software that is not used, and many user buy them separately yo enhance their workflow. 
Gaming and VR:
We are going like one point to macOS and the next one to Windows. As when it comes to gaming, and you are interested in Virtual Reality(VR), the windows are the operating system that you need to opt for.
Why? There are several reasons, and we are going to discuss them one by one. Firstly starting with VR in the latest update or Mojave a macOS version, there was a support of VR from HTC VIVE headset, but you can't say the same for the Oculus headsets as they are strictly supportive on Xbox 360 or above variants and Windows.
Coming towards the gaming section, then you forget about the gaming experience on macOS. This operating system is for a business that needs multitasking; thus, it is not versatile as it should be. With the support of powerful specs in Apple computers, you can play games, but because of the macOS, the games are way behind their schedule, and this operating system is way behind getting the latest games update.
On the other hand, Windows is killing in the game category. First, the game is released on Playstation, and right after that, it comes of Xbox and then Windows. So, if you are using Xbox as your primary console, then having a Windows operating system beside you would be a great option.
Look and Feel:
Now: coming towards the look and appearance of both of the operating systems. If I was writing this article a few years back, then I would say macOS has the best appearance of the operating system because back then, Windows was not polished or this sleek.
With the latest Windows versions of Windows 8 and then 10, Microsoft has killed and nailed the minimalistic look and feel in their operating system. And when you are comparing both of them head to head, then it could be hard to say that which one is better as both of then look and feel similarly sleek and polished.
So, choosing one of them while comparing can be completely dependent on your personal preference as which you would prefer over others. Because there are some appearance factors that most people like, and most people don't believe in both of the operating systems. Such as in windows 8 I didn't like the start menu I thought it was too overdeveloped and prepared.
But there are some people who loved this change as they moved from a single side start menu to a whole screen start menu. And then, in windows 10, they merge windows 7 start menu and windows 8 start menu. And hands down the outcome was great, but some people criticized it.
So, as I said, if you want to decide which one to opt for, then you should ask yourself this question, not google, because now it depends on you which one to choose and use as your permanent operating system.
Ecosystem | Windows and MAC OS
When it comes to having an ecosystem, then apple takes this card away. Why? Because from the start, Apple emphasized creating an ecosystem through which all of the macOS users can be connected, and they could be recognized. Thus they have created an evident ecosystem for their users on which they can easily connect to each other and make sure that they are well-equipped with the gear. 
On the other hand, when it comes to Windows, then they have not created an Ecosystem for their users as it is an open-source operating system; thus, the only features that they provided to their users are the feel and versatility of the operating system. And when it comes to the versatility of windows, then there is no other operating system that can beat its versatility.
When you are a part of the Apple ecosystem, then you will feel it as they value their users and customers; thus, you will feel important and praised. With that, you will have several features in hand for just being a part of the Apple ecosystem.
macOS has spread out in various devices that are created by Apple. Such as Apple TV, iPhone, Macbook, Mac, and other variations of their computer series. And when it comes to windows in early smartphone ages, they collaborated with Nokia to create Smartphones that ran windows operating system, but it was a huge flop.
The idea was great, but the execution was poor. And at that time, apple was ruling the smartphone industry with their iPhones and specs of their computers.
Security and Privacy:
Now here comes the security factor. And if you are a user of macOS, then this factor goes in your support as Apple has nailed the security factor in their Smartphones and computers. So, if you want a computer or an operating system that has high security, then hands down with no debate, you should opt for macOS.
Why not windows, you might wonder? Well, it is an open-source operating system; thus, it provides versatility for doing various stuff in one place. And to make it happen, they have to reduce down the security level of Windows. That does not mean that Windows does not offer security at all, but when compared to macOS, then the security is downgraded. 
Which one to choose based on security & technology, and that is the primary factor for you to consider, then you should opt for macOS. That's it.
Conclusion | Windows and MAC OS
This is a head to head comparison between Windows and macOS. There are some factors that are favoring the windows, and there are some factors that are favoring macOS.