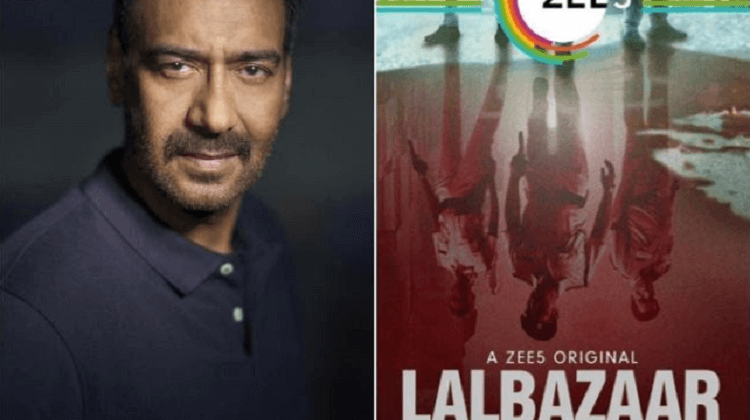 Aren't you waiting for a new series one after the other? I guess it has become a daily routine in this Lockdown phase. Here's what ZEE5 has brought to you a classic crime drama web series Lalbazaar which is super edgy, it has suspense, murder mystery, lust, revenge, politics, investigations and so much more.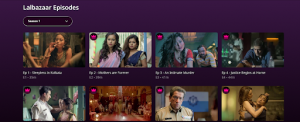 Lalbazaar: One of the Best Thriller Series on ZEE5
I think it is a complete package of what a good crime thriller should look like. This series stars some extremely talented actors like Gaurav Chakraborty, Kaushiki sends Sabyasachi Chakraborty and Sauraseni. Sayantan Ghosal directs this crime thriller, and one surprise element is that Ajay Devgn narrates the whole story.
Thriller Series on ZEE5
The combination of thrill and narration is classic. It gives so much power and gravity to the scenes and keeps the audience glued for a long time. The plot begins with the brutal murder of a lady whose body was stuffed in a bag. This was reported to the city police since this story is based in the city full of hustle. Gaurav Chakraborty and Sabyasachi Chakraborty play the role of police offers, which put all their hard work I'm solving the mysterious murder case.
They play their characters with so much conviction and do complete justice to the role. Now, what's more, important to note is that it is based on a true story, and every time you see the plot, it gives you chills in your body. Now when the investigation that's to unfold, you will see how deeper they try to investigate, and as a result, it seems that many are connected somewhere or the other with this criminal case. The case gets more complicated. City police start to dig things deeper and thicken the story further. Soon they come to a point where they find out that all this must be linked with lust, revenge, and other intriguing attributes. The case gets more complicated. 
So many twists and turns in this plot will not let you think about what is next. One must be quick at processing because the crime thriller is running at a fast pace. 
The exciting part is anybody who loves mystery and thrill will love how multilayered the plot is, and since it is a true story, you are surely going to be tight-lipped many times. 
It's time to get excited and experience a classic thrill and drama in this series. 
ZEE5 and the director know what will excite the audience the most, and this is the reason the tag line has been chosen so wisely. It says Law without limits, and now all of us have gone into deep thoughts as to what that means, but the only way to find out is by tuning into ZEE5 and enjoying this crime thriller to the best. 
Final Line | Best Thriller Series on ZEE5
The shoot has been done so well. The narration makes it edgy and exciting. Get ready to witness an entertaining crime drama TV series and get a feeling like no other.